People often ask me which of my books is my favorite. I tell them that my books are like children—I've labored hard for many months to give birth to each of them, so how can I choose a favorite? Yet the birth of each new book is very exciting for me. And now I can announce that my newest baby, "Where We Belong," is here!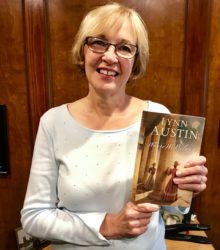 I wrote a brief summary of the story in my last blog, and told how it was loosely based on the true story of two remarkable, self-educated sisters, Margaret and Agnes Smith who made the discovery of an important biblical manuscript. Their story inspired me because the sisters felt God urging them to pursue a calling that was "out of the box" in their Victorian era, yet they didn't allow the social and cultural expectations of their day to stop them from doing it. What if we all lived that fearlessly for God?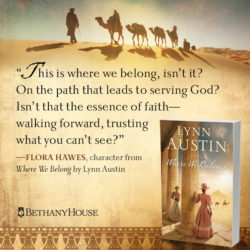 I studied very hard when I was in high school so I could go to college and become a clinical psychologist. I clearly recall the day when I met with my high school guidance counselor for advice on which colleges to apply to, and he told me I should re-think my goals. The most suitable careers for women, he said, were teaching and nursing. I didn't listen to him.
I chose to attend Hope College because I wanted a Christian foundation for my education. And I majored in psychology. Imagine my surprise when my college advisor told me I should pursue a teaching certificate along with my psychology major. He explained that I would need a Master's degree or PhD. to become a clinical psychologist and I would probably get married and have children before getting that far. I would be wise to have a teaching career to fall back on, he said. (The generations of women after me can be grateful that they aren't limited to two career choices!)
In hindsight, I can see that it was God who was advising and directing me all along. I'm not sorry that I never became a clinical psychologist. And I'm glad that I worked as a teacher for several years. Majoring in psychology gave me the chance to study human behavior, which helps me immensely in creating my characters and stories.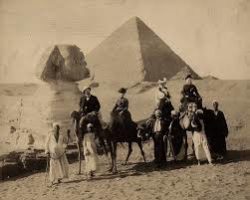 Each of us will hear a lot of voices telling us what we should do, and what we ought to do, and what society expects us to do. We'll also hear our own inner voice telling us we can't, that we aren't smart enough, or talented enough, or good enough. I hope my newest novel will encourage readers to ignore those other voices and listen to God's. Like the sisters in "Where We Belong," we can examine the gifts and resources we've been given, along with the unique passions that have touched our hearts, and then decide if we want to live fearlessly for God or not. As you read this story, I hope you'll decide to "Trust in the Lord with all your heart and lean not on your own understanding; in all your ways acknowledge Him, and He will direct your paths" (Proverbs 3:5-6). What a difference it will make!
If you would like a chance to win one of two free copies of "Where We Belong," be sure to leave a comment below or go to my website www.lynnaustin.org to enter.
Congratulations to Bonnie Jean Fulcher and Patti H who were chosen by Random.org as the winners of an autographed copy of "Where We Belong." Please look in your email for instructions on how to claim your prize.