They say "you can't teach an old dog new tricks," but I learned a new one this past year. After writing twenty-four novels, I just completed a sequel to one of my stand-alone books. The sequel wasn't planned. In fact, I wrote and published a completely different book, "Where We Belong," in between the original and the sequel. I had believed that the story I told in "Waves of Mercy" was finished. It seems that it wasn't.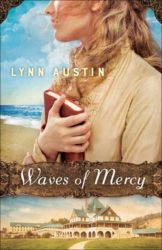 I created "Legacy of Mercy," at the request of hundreds of readers. They weren't satisfied with the way the first book ended, and they begged to know what happens next in the life of my main character, Anna Nicholson. Does she find God's purpose for her life as a wealthy Chicago socialite? Will she marry her rich fiancé, William? Will Geesje continue to play an important role in her life? And what about her friendship with Derk Vander Veen? Here is the cover of the new book: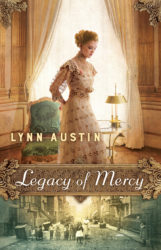 At first, I was a little nervous about writing a sequel. Every good novel needs to have characters who grow and change over time, and both Anna and Geesje had done that in "Waves of Mercy." A satisfying sequel should feel fresh and new, and not like a warmed-over episode in a never-ending soap opera. Yet I have to admit that I was as curious as my readers to find out what happens next in Anna's life—because I had no idea!
I'm one of those authors who never plans out the plot of her novels ahead of time. It's much more fun for me to make up the story as I go along. I keep writing to find out how everything will turn out, with the hope that my readers will keep reading for the same reason. If I'm surprised by the story's events, then readers will be, too. And I hate sugar-coated endings that are too predictable or cliched, with everything tied up in a neat bow.
So, will readers be happy with the way "Legacy of Mercy" ends? Well . . . I can't give anything away, but I will say that I'm happy with it. And I can promise you this, there really won't be another sequel to the sequel!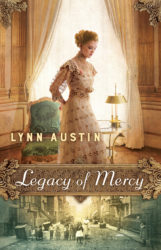 "Legacy of Mercy" will be released in early October of 2018. I hope you enjoy it.