Last week our family welcomed a new grandbaby into the world. Mama and baby are both fine, thank the Lord. And I had the pleasure of taking care of Lyla, who is two and a half, while mama and papa were in the hospital. I thought I would be taking time off from writing, but it so happened that I learned a few lessons from my granddaughter about what makes a good story.
Lyla currently has two favorites—Moana and The Trolls. I became very familiar with them after reading the books over and over and watching the movie versions of both stories. So I asked myself, what makes the Trolls and Moana so compelling?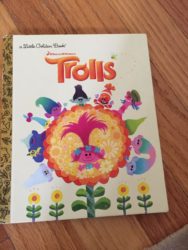 The trolls are tiny creatures with a big enemy—the Bergens. When a group of trolls is captured, their leader, Poppy, lays aside her fears and goes to the Bergens' town to rescue her friends. It's a story of friendship and courage against great odds that has a happy ending.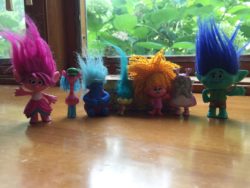 Moana is a young girl from a tropical island who also learns to set aside her fears and overcome great odds. Her people and her island are in trouble, so she crosses the vast ocean to try to help restore the balance of nature. Along the way, she befriends Maui and, in the end, discovers who she is really meant to be.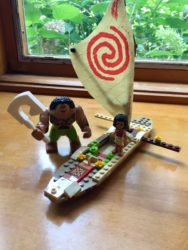 So, here's what I learned about great fiction. Both stories feature villains, and my granddaughter took great delight in being scared half to death by lava monsters and fiendish Bergens, knowing it would all turn out okay in the end. Every great story needs an antagonist who the main characters have to overcome—even if it's something intangible like hatred or unforgiveness. Like the trolls, when we struggle to overcome our difficulties, we become better people. And being a little scared is fun too, isn't it?
Second, both stories have lessons on the importance of friendship, and the value of not trying to do everything alone. Relationships are very important, whether it's a friendship, a marriage, or a family that's featured. Moana and Poppy are both strong, courageous women but neither could have accomplished what she did without her friends.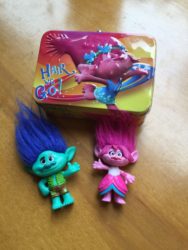 A third theme of these stories is the need for courage to overcome our fears as we attempt to do what others say is impossible. Of course, God isn't mentioned in Moana or The Trolls but good Christian fiction will always highlight what can be accomplished through faith. God is the source of our strength and courage. Someday my granddaughters will learn that He is the One who provides the courage to face impossible odds.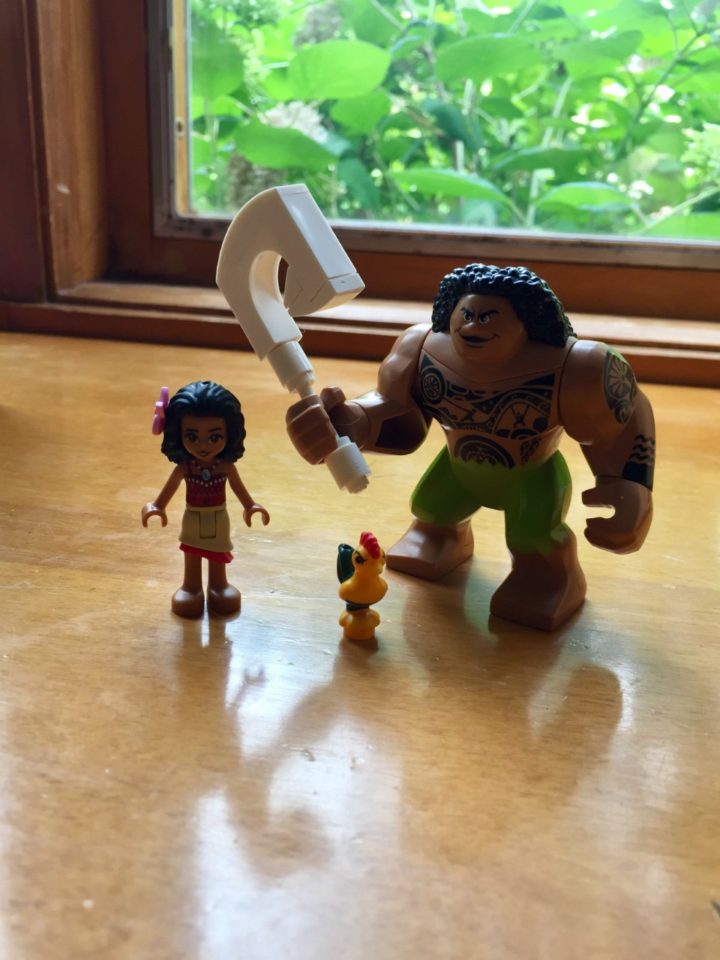 These are all great elements of good fiction but best of all, both stories provided a picture of redemption. In The Trolls, the power of love transforms the Bergens from enemies into friends. And in Moana, the lava monster is transformed into a beautiful, fruitful island by Moana's act of courage. Enemies and people who seem unlovable may turn out to be good friends if we give them a chance. Redemption is at the heart of every great story, from Les Miserables to The Cat in the Hat (another of Lyla's favorites). I hope I never tire of telling the redemption story in a dozen different ways in my novels.
And speaking of redemption, I now have a new chapter to add to the story of my daughter's cat, Dexter. In earlier blogs, I told how Dexter, a wild, unlikeable, homeless cat from the streets of Chicago, was transformed into a loveable family pet through my daughter's perseverance and love. He has watched over Lyla from the day she was born, bringing her little toys whenever she is upset. While I was alone with her, Lyla woke up in the night, crying for her mama and papa. I tried without success to calm her and get her back to sleep. Then Dexter came to the rescue, jumping onto her bed and curling up beside her, purring like a furry motorboat. Lyla settled down as she petted him, then curled up beside him and fell asleep, hugging him like a Teddy bear. If I hadn't witnessed it, I would never have believed it!
That's the power of redemptive love. It worked in Dexter's life—and for Moana and the trolls, too. No wonder Jesus commanded us to love our enemies.