It's popular this time of year for TV specials to review the past 12 months and remind us of all the events that occurred. I did something similar on January 1st and looked at my own year in review. Every morning during my quiet time I keep a journal, jotting down what I've been doing, what I'm praying for, and any insights that God shows me as I read my Bible. Sometimes it's easy to miss the miraculous in the details of daily living, but as I re-read my journal for 2014, God's hand became amazingly clear.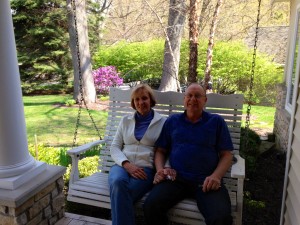 His answers to prayer, for instance. I began the year with many pleas for guidance as my husband prepared to retire from his job after 22 years. All the details of his retirement seemed overwhelming to me a year ago and occupied my prayers: selling our home, packing and purging and cleaning, moving to a new home in a new state, enduring financial changes, leaving friends and family behind. But here we are, settled-in and thriving, enjoying the changes, and thanking God for bringing us here. All that worry—for nothing!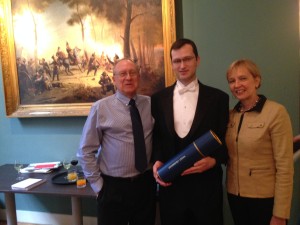 There were prayers for family members too, chief among them for our son to find a job after earning his PhD in May. It was a nail-biter and the waiting seemed endless, but in God's perfect timing a job opened up for him at the beginning of the college year, one he is enjoying immensely. Looking back at answered prayers gives me faith to believe that God will answer my future prayers too, in the year ahead.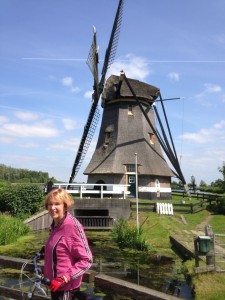 On January 1, 2014, I wrote: "A brand new year. I can't imagine what it will bring, but I'll trust in God. I long to live intentionally, to enjoy life every day, and not simply mark time on a calendar or check off a to-do list." Little did I know all the places I would go or how much I would need to trust Him! In March I traveled on a speaking tour to the Netherlands. When I returned I wrote, "God gave me strength and His words to speak. He is able to do more than we can ever ask or imagine." I also spoke at Sandy Cove Retreat Center in Maryland, and went on a wonderful speaking tour in Germany in June. In my journal I recalled how terrified I used to be of public speaking and of flying. "I wonder how often my fear and doubt have caused me to miss the good things God planned for me," I wrote. "If I had remained fearful of speaking and flying, I would have missed the blessings of serving Him in these amazing places." I used to have so much fear—when all along, God held my life in His faithful hand.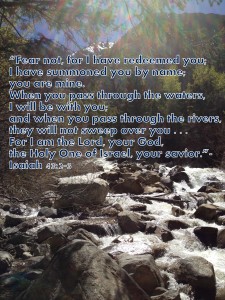 As 2014 drew to a close, I wrote on December 31: "This has been a year of so many changes and new beginnings! Lord, help me to change in the days ahead and become more and more like Jesus." And when I think about it, maybe that's what the trials and challenges we face are really all about—teaching us to trust our Savior and to become more and more like Him. As a New Year begins, I pray that God will help me replace worry and fear with faith and trust in Him.