When I was a girl, our village library offered a summer reading program. We were each given a chart with colorful stickers to keep track of all the books we read over the summer. There were prizes for the kid in each age group who read the most books—usually a book, of course. How I loved to see that chart filled with stickers! But I couldn't cheat—my mother was the librarian, so she knew if I was really reading or just collecting stickers. Nowadays, I don't just collect stickers, I collect books. As you can see, my shelves are pretty full!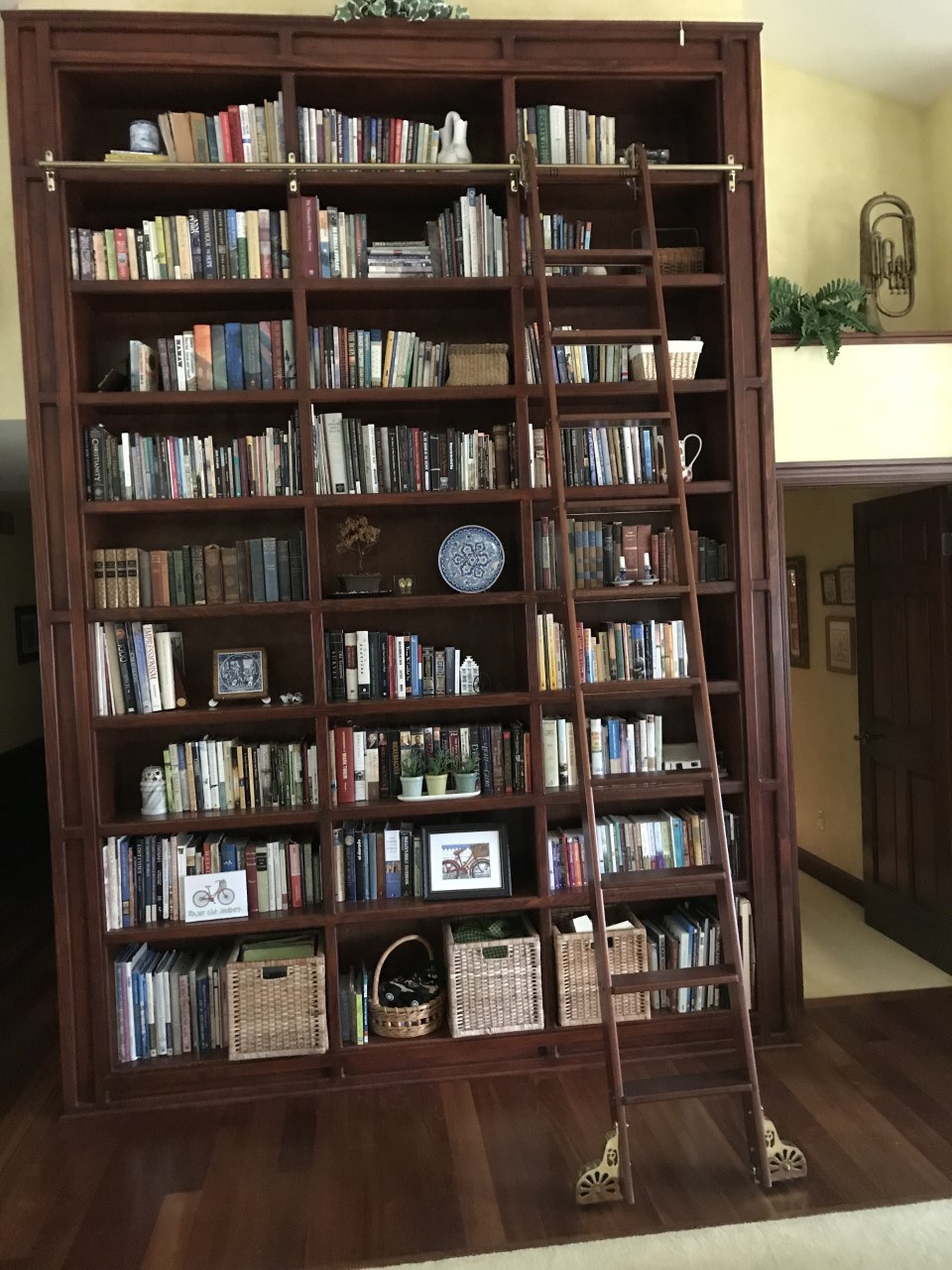 I still think of summertime as reading time and I look forward to long afternoons to just relax and "do nothing" and read. I've been very busy these past months, writing and launching "Chasing Shadows" along with a Christmas novella, "Wish Book Christmas," which will be out this holiday season. So I have fallen behind on reading books for pleasure. But now summer is here, and it's time to remedy that. Here are some of my favorite places to curl up with a book: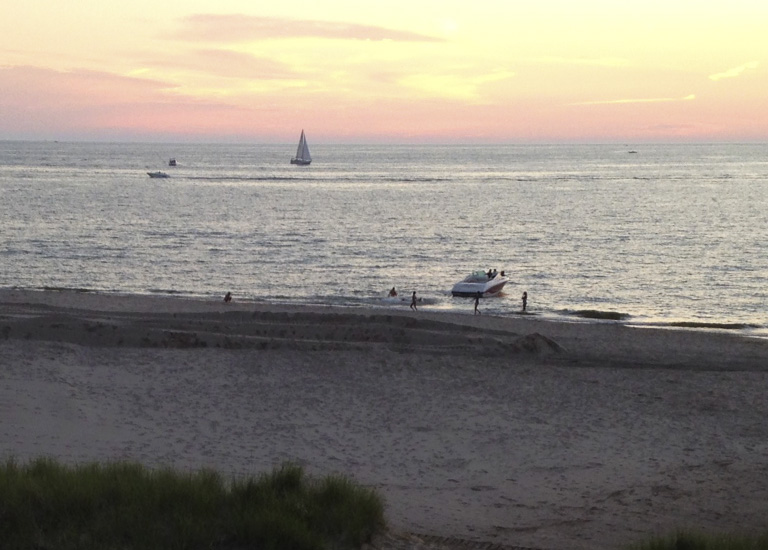 The best place is on our beach on Lake Michigan. I love the warm sand and sunshine and the sound of the waves. This is the best place to read happy, romantic stories that end "happily-ever-after."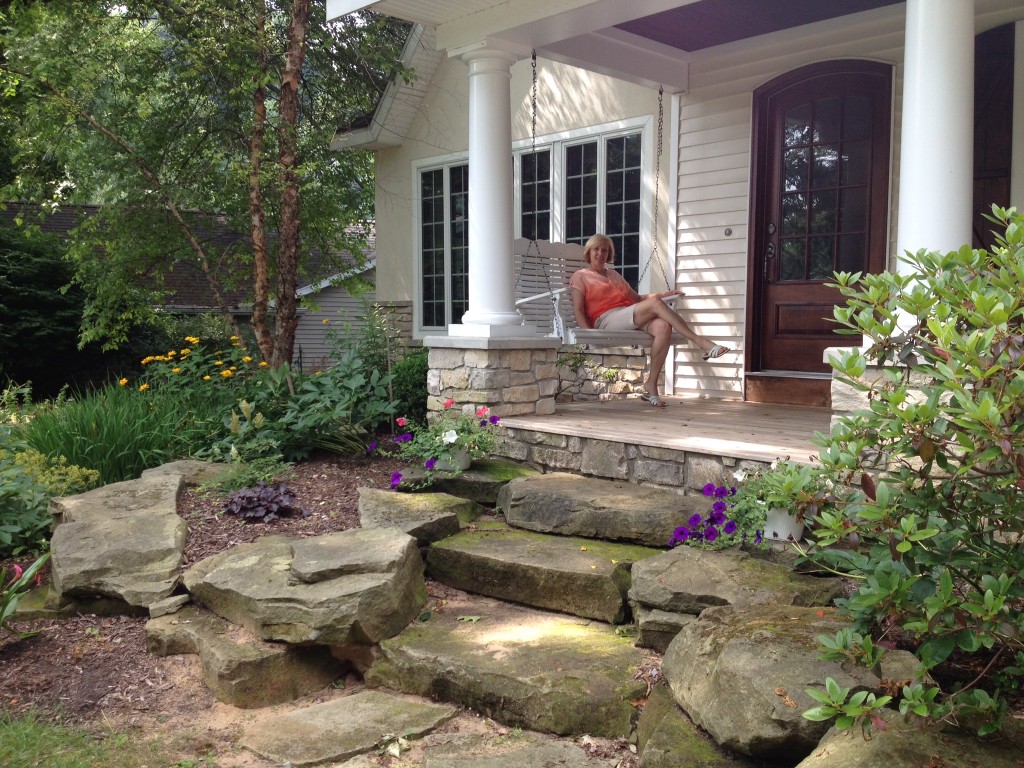 My second favorite is our front porch. It overlooks a bike-and-walking path, so it's fun to watch people go by with their dogs and kids while I catch up on all my favorite magazines, (which I've been neglecting). The porch has rocking chairs and a swing, and is a favorite place to read books to my grandchildren when they visit.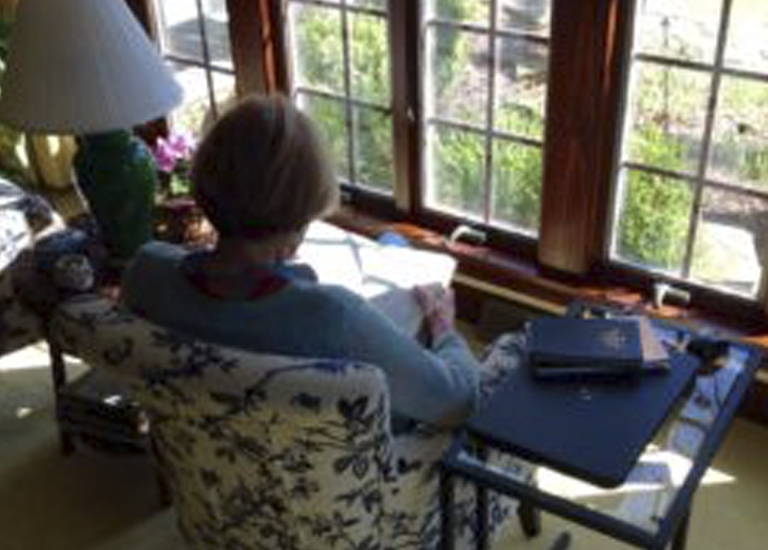 In rainy weather, I sit inside by the front window for the same view of the bike path. This is where I pray and read and have my quiet time year-round.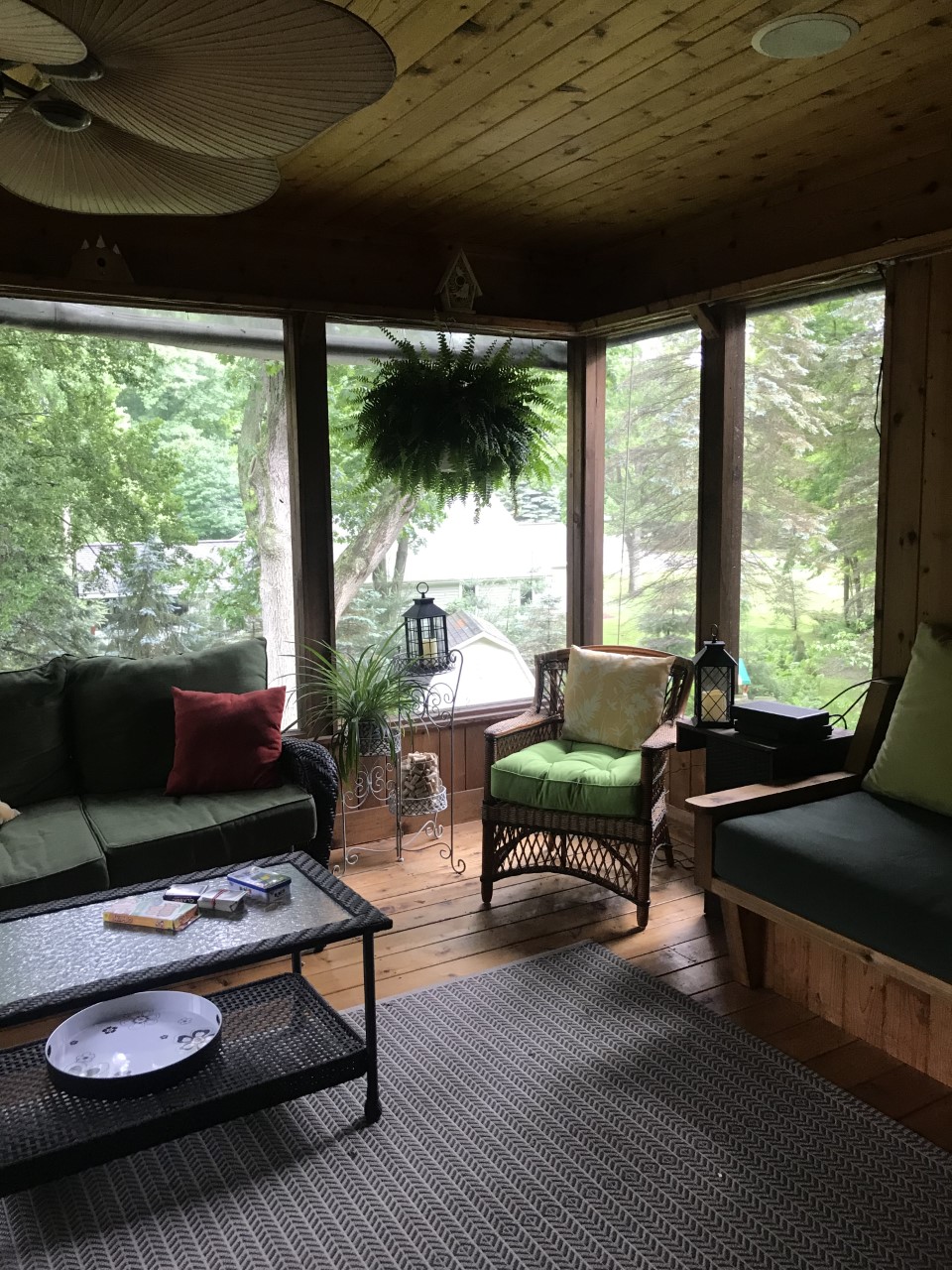 We are also blessed to have a screened-in back porch with a green, leafy view of trees and the fragrance of newly-mown grass. It's above our walk-out basement, so I feel like I'm in a treehouse. A ceiling fan adds a breeze on hot, summer nights—and this is my favorite place to read when there's a thunderstorm.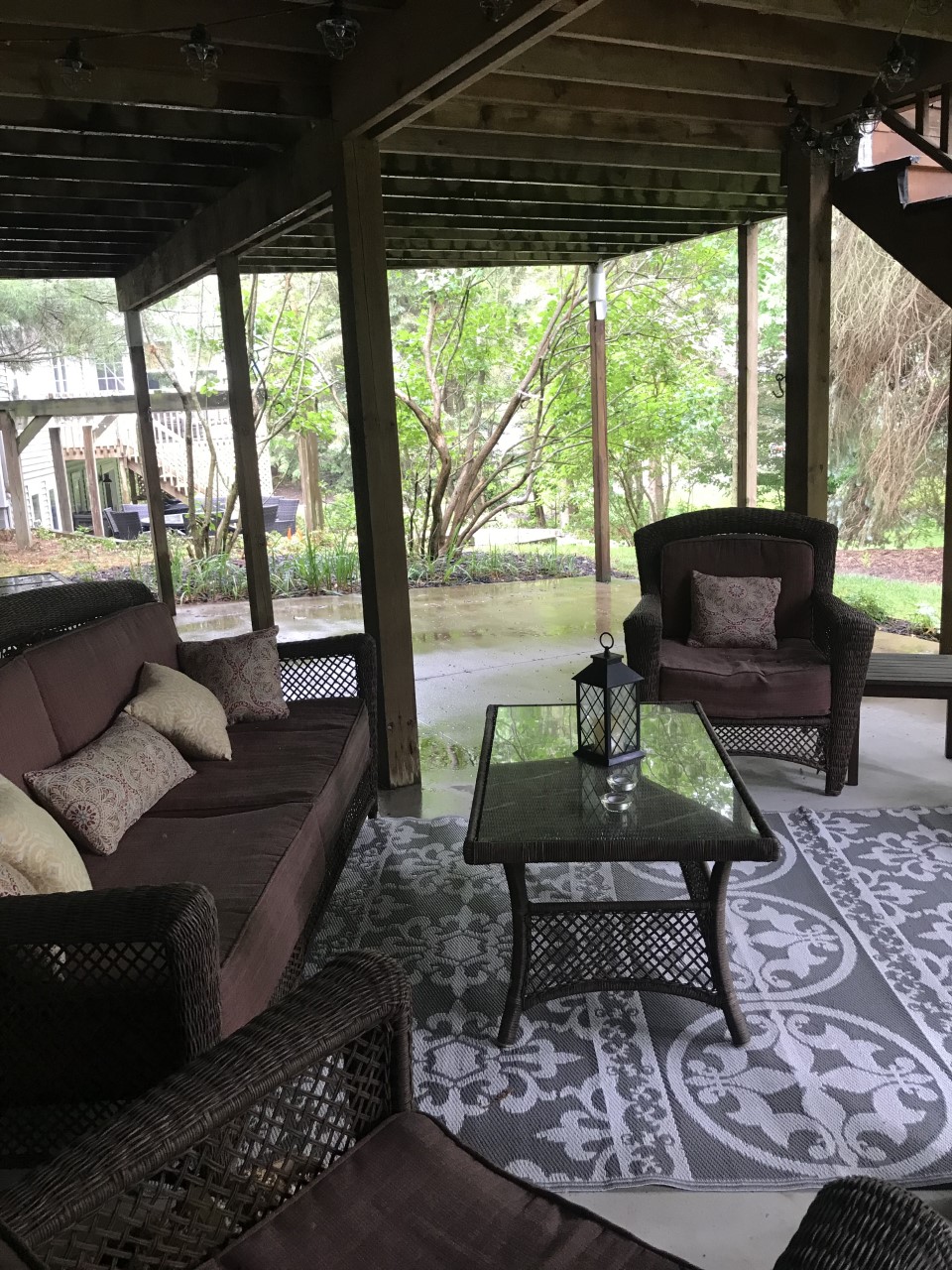 One last place is beneath the screened porch, down by the backyard. There are lots of comfy chairs and also a hammock if I want to take a little nap. Party lights make it festive after sunset, which comes late here in Michigan in the summertime.
So now I need to take a trip to the library. Do you have any great summer reading recommendations? What are your recent favorites and the places where you like to relax and read them?