I had the honor and the privilege, recently, to serve as one of the final judges for a prestigious Christian book award. The judging criteria that I was given served as a great reminder to me of the qualities that I hope to include in my own novels. I'm nearing the final stages of my current work-in-progress, and it has been a great exercise for me as I edit my own novel to compare it to these award-winning criteria. Here are some of them:
Does the book tell an interesting, entertaining story? Is the writing excellent and picturesque, the story well-paced, the dialogue realistic? Are the characters complex and memorable? Does the book address significant issues with God at the center? Is there spiritual depth and a sense of greater meaning for the reader?
A lot of important balls for a writer to juggle!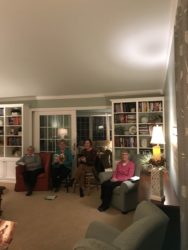 Coincidentally, I was invited to be a guest at a local book club in Zeeland, Michigan the other night. They had all read my latest book, "Legacy of Mercy." The ladies were very gracious and sweet, and I'm sure, if it so happened that they didn't like the book, they would have followed my grandmother's sage advice, "If you can't say anything nice, don't say anything at all." They said some very nice things in fact, and were very encouraging and enthusiastic. They also gave me this beautiful planter to show their appreciation.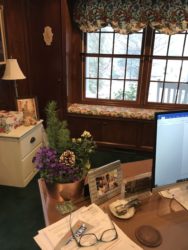 One of the most satisfying things for me was to hear the ladies talk about my characters. I keep a bulletin board next to my computer with pictures of my characters, and when I begin, they are flat and two-dimensional. It's up to me to flesh them out and turn them into living, multi-faceted characters. I know that I've succeeded when I hear readers chatting about them as if they were real people who they had actually met and gotten to know. Thanks, ladies, for cheering for my heroes and booing my villains!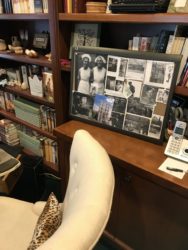 I enjoyed listening to their discussion with the award-winning criteria fresh in my mind. Yet these women were final judges in the sense that matters most—they were readers. They don't know all the writerly buzz words like point-of-view and hooks and backstory and viewpoint characters. But they do know whether or not they enjoyed the book. Whether or not they found it so compelling that they stayed awake until after midnight to see how it ended. And they know if the author has given them something to think about after they finish the book.
Awards are nice. I've won a few over the years, and they were always an enormous source of encouragement to me. But knowing that my book has touched the heart of just one reader and made a difference in her life, is a reward that no contest can ever give me. Thank you, Zeeland Book Club!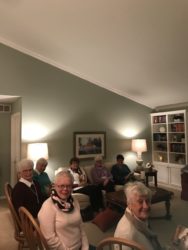 What do you look for in a good book? Are there any criteria you would add to the book award list?