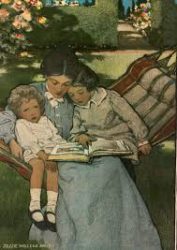 One of the things I love about being a grandmother is reading books to my granddaughter. Lyla is sixteen months old and already has her favorites. One of them, "Hand, Hand, Fingers Thumbs" by Al Perkins and Eric Gurney, used to be one of her mother's favorites, too.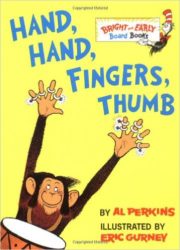 I never liked this book when my daughter was young because it didn't have a plot. My daughter now understands why I got tired of reading it over and over, and has even resorted to hiding the book from Lyla. Ironically, I could read it to my granddaughter all day!
When Lyla gets a little older, I'll introduce her to another of her mother's favorites, "Millions of Cats" by Wanda Gag.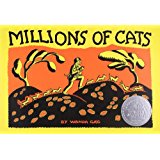 It's about a sweet husband who sets off to find a kitten for his wife and, when he can't make up his mind which one to choose, returns with "hundreds of cats, thousands of cats, millions and billions and trillions of cats." His astounded wife says, "But we can never feed them all!"
I have a theory that the books we love as children offer hints about the adults we'll later become, and also help to shape us. My daughter still loves cats, and she visits the local animal shelter often. Like the husband in the story, she would gladly bring all of the cats home if not for the problem of feeding them. A few years ago, she agreed to foster a cat for a few days because he was too rambunctious for the tiny shelter—and Dexter is now a beloved family member.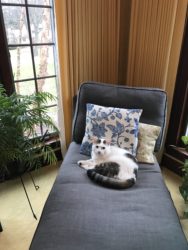 So I started thinking about my childhood favorites and why I liked them. "The Boxcar Children" by Gertrude Chandler Warner, tells about a family of orphans who make a home in an abandoned railroad boxcar and learn to fend for themselves.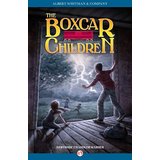 I was never orphaned but my mother did become gravely ill when I was a child and had to be hospitalized. My sisters and I lived with my grandparents until she recovered. I wasn't wise enough to realize it then, but I think "The Boxcar Children" appealed to me because the children not only survived the trauma but even flourished. And how fun to make over a boxcar! Just like my favorite TV show, "Fixer-Upper!"
Another book I enjoyed was "The Borrowers" by Mary Norton.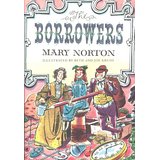 It's about the little people who live in the walls of our houses and "borrow" objects from us to furnish their own homes. It explains why so many things go missing, like buttons and spools of thread. The borrowers needed that button for a dinner plate and the spool for a table! Even now, the borrowers provide a handy explanation for all the items I lose. And this book either fed into or created my love for "repurposing" items that others discard. Like a giant-sized "borrower," I love to scour thrift stores and garage sales searching for treasures to fix and paint and resurrect—like this broken-down bedside table that I turned into a filing cabinet. The plant stand was also a thrift store find.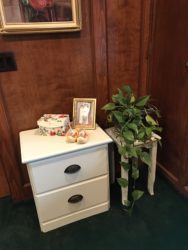 Another favorite book that I'm eager to share with Lyla is "The Tale of Peter Rabbit" by Beatrix Potter.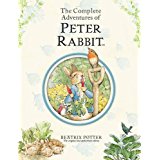 Peter and his siblings are warned not to go near Farmer McGregor's garden lest they be caught and made into rabbit pie. The good little bunnies heed the warning and stay home. Peter doesn't. As a child, I almost always obeyed the rules and was horrified by those who didn't. I shouldn't have liked this book—yet I did. Peter gets caught by the farmer and only narrowly escapes. He's punished for disobeying, which appealed to my sense of justice and fairness. But oh, what an exciting adventure Peter had that day! The story provided a way for me to break the rules and be naughty, risking danger and adventure—and yet remain safe.
And isn't that what reading good books still do? They take us to exotic places and time periods where we meet dangerous people who live extraordinary lives—without ever leaving our armchairs. I can't wait to read all the books I once treasured to my granddaughter, and relive those adventures all over again!
So, what were your favorite books as a child? Can you see how they may have influenced who you are today?