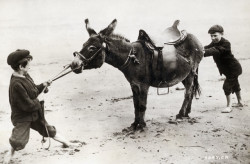 I've had my stubborn moments. Times when I've refused to do what I'm asked. When I've folded my arms and refused to budge. An incident in seventh grade art class comes to mind. The teacher assigned a short research report on any famous artist we chose. I liked art class. I liked our teacher, an exotic woman who wore her hair in a chignon and dressed in Bohemian clothes and seemed wildly out-of-place in our boring, conventional village. Writing came easily to me. The report would have been an easy A and I was an A student. But for reasons I still don't understand, I didn't do the assignment.
When my children used to turn stubborn I would get angry. When my husband turns stubborn I get frustrated. But when a character in a novel I'm writing becomes uncooperative, I'm baffled. I know, I know, I created these "people." They exist only in my mind. How can they turn rebellious? Aren't I in charge? Well, in a word . . . no. Once I've created them along with a resume of their likes and dislikes, quirks and fears, family histories and dreams, they become "real." If I try to make them do something "out of character," it rings false. They have a right to turn stubborn.
Have you ever read a story where the main character does something that doesn't feel right? Something that makes you want to throw the book across the room in frustration and vow never to read a book by THAT author again? I suspect that the character did refuse to do what the author wanted but was forced to comply against her will.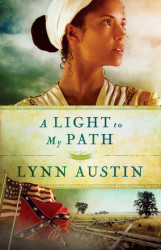 One character who turned against me and my well-plotted plans was Kitty from my Civil War novel, "A Light to My Path." She was a plantation slave who was supposed to escape. I had done tons of research about the Underground Railroad that I was eager to use. Grady, a fellow slave who she loved, was escaping with her. Conditions were perfect for a night-time getaway. But when the "now or never" moment came, Kitty refused to go. Grady left without her. And I was left with a plotting dilemma.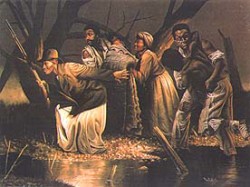 I could have forced Kitty to go, and maybe it would have turned out okay. Or maybe readers would have thrown my book across the room. From the moment I created Kitty, she was beaten down by her life of slavery. Her real name was Anna but her spoiled mistress renamed her and forced her to pretend she was a cat. Kitty was too terrified of the consequences to ever disobey. Slaves were chased down and mercilessly whipped for escaping. I researched the mosquito-filled, alligator-infested swampland on her escape route, and believe me, even the bravest soul might have refused. Kitty was not brave. To run away would have been completely out-of-character for her.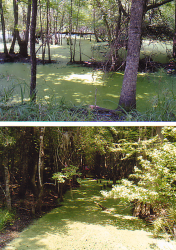 I'm now facing another stubborn character in the novel I'm currently writing. She has a difficult choice to make, one that's going to affect the rest of her life—and the rest of my novel. I know what I want her to do. Readers will probably want her to do the opposite. But I'm relinquishing all of my plots and plans and letting her decide. She has to remain true to herself. I'm granting her free will.
My seventh grade art teacher was very surprised when I failed to turn in my paper. It was so out-of-character for me as an A student that she believed she had lost my paper. She asked if I still had the rough draft. Of course I didn't. I would like to say that I confessed—but I didn't. She asked if she could give me a B for the assignment and I agreed. I feel the guilt and shame of my deception to this day.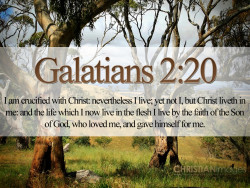 I hope I've developed more honesty and integrity as I've matured in my Christian life. The Apostle Paul writes in Galatians 2:20, "I have been crucified with Christ and I no longer live, but Christ lives in me." I hope it would be out-of-character for me now to behave in an un-Christ-like way. I long to be true to His character in all of the decisions and choices I make. To do otherwise after the price He paid as the Author of my salvation, would be sheer, mule-headed stubbornness.