Two of my favorite hobbies when I'm not writing are bicycling and hiking in the woods with my husband. Now we've added something new to these adventures—geocaching.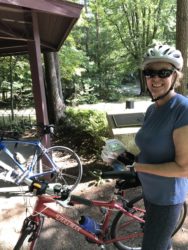 It's a treasure hunt, of sorts. Avid fans of this sport hide thousands (if not millions!) of "caches" all around the world in out-of-the way places, then give GPS coordinates and clever hints for how to find them. We searched for some while vacationing in Florida, when visiting our son in California, and when we traveled to Germany. I found a few while hiking in New York State with my sister last week. They are everywhere!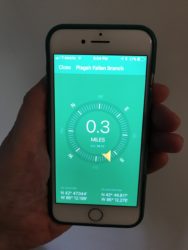 A geocaching app on our phones locates them using GPS coordinates. The compass then takes us within a few feet of where it's hidden. After that we use the hints that are provided and our powers of observation to find the hidden container. Some are hidden right along the trail; others require bush-whacking through underbrush or reaching into holes—not my favorite things to do.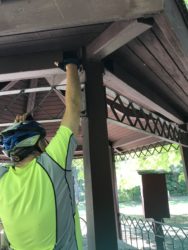 Large caches are the size of a shoebox.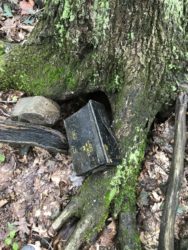 Medium ones the size of a sandwich container.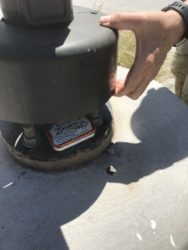 Small ones, a medicine bottle.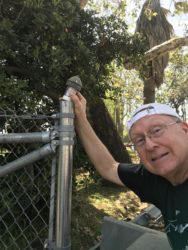 Micro caches are even tinier.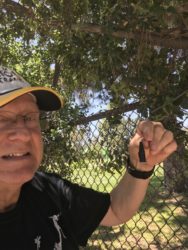 I'm pretty good at the larger ones. The micro-sized ones often defeat me. Some caches offer little trinkets inside as a reward. I found a dollar bill in one. All of them have some sort of log book to sign. But for me, the reward is in the pleasure of the hunt and the thrill of discovery.
Recently, I've been trying to apply my new treasure-hunting skills to my spiritual walk. Our pastor has been preaching about the Imago Dei—the image of God—which resides in every person on earth. The Bible says we were made in God's image, so that spark is hidden there, whether we see it in someone or not. The key to loving our neighbor as Jesus taught, is to remember that even the most unlovable people are made in His image, although we may need to search hard to find it.
Sometimes I meet strangers and feel an instant connection—and discover that they have a huge cache of faith and love of Christ in their hearts. Their treasures are easy to find. Then there are people who rub me the wrong way, or whose outward behavior is offensive, or who don't seem to have any redeeming qualities at all. Those are the ones I want to turn away from and give up on without even bothering to search. It seems as difficult as finding a micro-cache in a forest. But they have been made in God's image too, and deserve to be shown His love. Weren't we all "lost" at one time?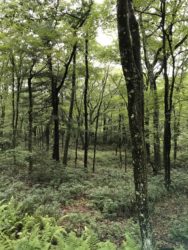 Jesus was amazing at finding that spark of the Divine image in unlikely people such as tax collectors, prostitutes, and demoniacs. And I'm supposed to become more and more like Him, aren't I? He taught us to "love your enemies, pray for those who persecute you," but I never quite understood how to do it. Maybe the key is to search for that hidden treasure of God's image. Jesus also tells us why we should bother to look: "that you may be sons of your Father in heaven. He causes the sun to rise on the evil and the good, and sends rain on the righteous and unrighteous." He doesn't want anyone to remain lost—and so I shouldn't, either.
I often wish I had a handy app to make it easier, but I do have the Word of God to guide me. If I'm faithful to follow it, that should be more than enough.