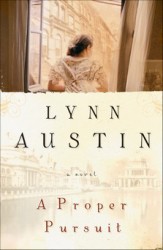 I've found inspiration for my books in some pretty strange places. Take A Proper Pursuit, for instance. That idea started when my book club read the popular book, The Devil and the White City by Erik Larson. I have to admit that I skipped the "devil" parts (much too gruesome!) but the story of the White City—the 1893 World Columbian Exposition held in Chicago—fascinated me. I lived in a Chicago suburb at the time so I began reading every book I could find about the White City. I studied photographs of the dazzling buildings and maps of the landscaped grounds until I started dreaming about them.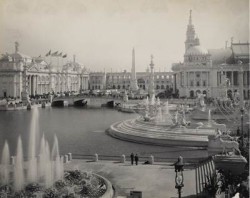 Next I took a trip to downtown Chicago to see the only building that remains from the exposition. It's now the Museum of Science and Industry. Most of the White City's structures were flimsily built and were never intended to last. But the present museum was the exception because it was the Fine Arts building at the time and housed great works of art on display from around the world.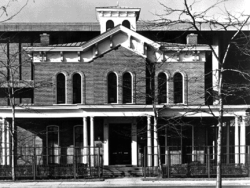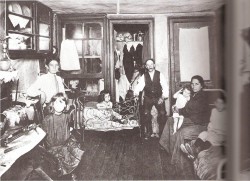 On my trips downtown I also researched some of the other exciting things going on in the city at that time. For instance, the world-famous evangelist Dwight L. Moody was very active in preaching the gospel. The ahead-of-her-time social reformer Jane Addams founded Hull House to help ease the plight of immigrants streaming to Chicago. And the Woman Suffrage Movement was working hard to win equal rights for women. For the first time ever, women were given the opportunity to create and host a pavilion at the Columbian Exposition to showcase their achievements.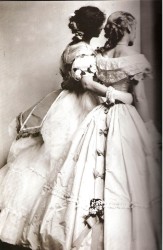 Now I needed some characters, and I confess that the inspiration for my main character, Violet, came from a source very close to home—my daughter and her friends. These dynamic young women were just starting college at the time and the field of possible careers was wide open to them. They could be anything they wanted to be. But what if that wasn't true? What if they lived in Chicago in 1893 and were bound by all the strict rules and mores of the Victorian era? Just imagining how they might have rebelled made me laugh! And so Violet was born.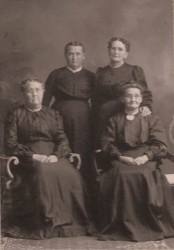 Then there was this photograph, which was the inspiration for Violet's Grandmother and Great Aunts: Mathilda (Matt), Agnes, Florence and Bertha (Birdie). You'll have to read the book to guess which one is which. I found the picture in a box of old photographs that my sister-in-law gave me. They belonged to a deceased relative, and no one remembered who any of them were! I decided to bring them back to life in A Proper Pursuit. Grandma Florence became a social reformer with Jane Addams and D.L. Moody. Aunt Matt is a suffragette. Aunt Agnes is part of Chicago's high society, and Aunt Birdie, who never quite recovered from her husband's death in the Civil War 30 years earlier, spreads love wherever she goes.
All of these events and people became ingredients for my novel. Add in a few dashing (and not-so-dashing) love interests for Violet, and a mystery for her to solve . . . and A Proper Pursuit was one of the most fun novels I've written.