Have you ever prayed about a decision but when you followed through on where God was leading, everything went wrong? You probably asked, "Did I really hear from God? How could He allow this to happen?"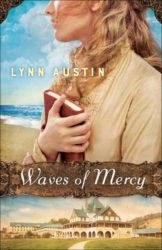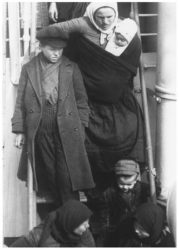 My newest novel, "Waves of Mercy," (which releases on October 4) tells the true story of the Dutch immigrants who settled the town of Holland, Michigan in 1846. These faithful Christian men and women, who suffered religious persecution in the Netherlands, prayed about what to do and felt God leading them to America, where religious freedom was guaranteed. So they left beautiful, centuries-old cities to move to the virgin wilderness of Michigan and live in crude log cabins. The first summer, malaria struck the community killing many settlers. A year later, a ship called the Phoenix, carrying 225 passengers, including 175 Dutch immigrants, caught fire and sank in Lake Michigan, five miles from their destination. 180 men, women and children died. As the bewildered immigrants buried their loved ones, they must have asked, "Did we really hear from God? How could He allow these tragedies to happen?"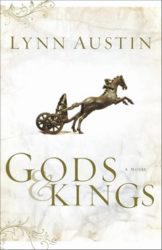 I battled similar questions when writing my first novel, "Gods and Kings." I had an opportunity to go to Israel on an archeological dig to research my book, and it seemed like an answer from God. To earn money for my trip, I babysat for three small children. My husband encouraged me to go and volunteered to take over while I was away. But a few days before I was supposed to leave, our three children came down with the chicken pox. Then we discovered that my husband had never had them, and he became extremely ill. I called the tour organizers to try to cancel or at least postpone my trip only to learn that it wasn't refundable, nor could I re-book my flight. I would lose all of the money I had worked so hard to save. In spite of his illness, my husband still encouraged me to go—while someone from church called to say, "I think it's clear that God wants you to stay home and be a wife and mother, not a writer." Had I really heard from God about being a writer? Why had my family become sick at the worst possible time? I wrestled with God for answers.
It's in these times of wrestling that we often find ourselves drawing closer to God. I think of Jacob who returned to the Promised Land with his family at God's command. Yet before he reached home, he learned that his brother, who had once threatened to kill him, was coming with a large army of men. Jacob wrestled with God all night long, and was changed from Jacob the "deceiver," to Israel, which means "he struggles with God."
As I wrestled with God about my trip to Israel, the reading for my morning devotions happened to be Psalm 48: "Walk about Jerusalem, go around her, count her towers, consider well her ramparts, view her citadels, that you may tell of them to the next generation." I trusted God to take care of my family, and walked into my calling as a writer. The novel I researched, "Gods and Kings," has since been translated into nine languages.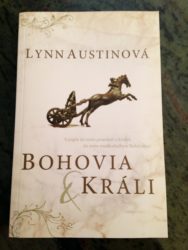 And what happened to the Dutch settlers in my novel "Waves of Mercy?" I won't reveal any "spoilers" in case you'd like to read the book, but if you visit the town of Holland, Michigan today, you'll find that the immigrants' faith remains strong and vibrant. The town, with a population of 33,000, has more than 71 churches, including Pillar Church, built by the first settlers in 1856.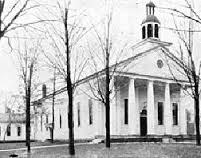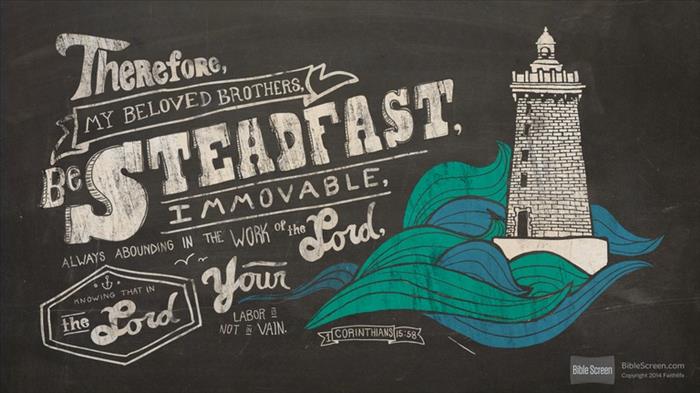 "Therefore, my dear brothers and sisters, stand firm. Let nothing move you. Always give yourselves fully to the work of the Lord, because you know that your labor in the Lord is not in vain" (1 Corinthians 15:58).