My two-year-old granddaughter is very active, and often fearless. My daughter sent me a video the other day of her attempting to climb the cat tree in their home. A more cautious, thoughtful child (like her older sister, who is four), might stop and think, first, before attempting such a climb: "Hmmm . . . I'm much heavier than a cat . . . and it looks a little wobbly . . . and . . . what will I do once I reach the top?" But my granddaughter is only two, so she scrambled up the post.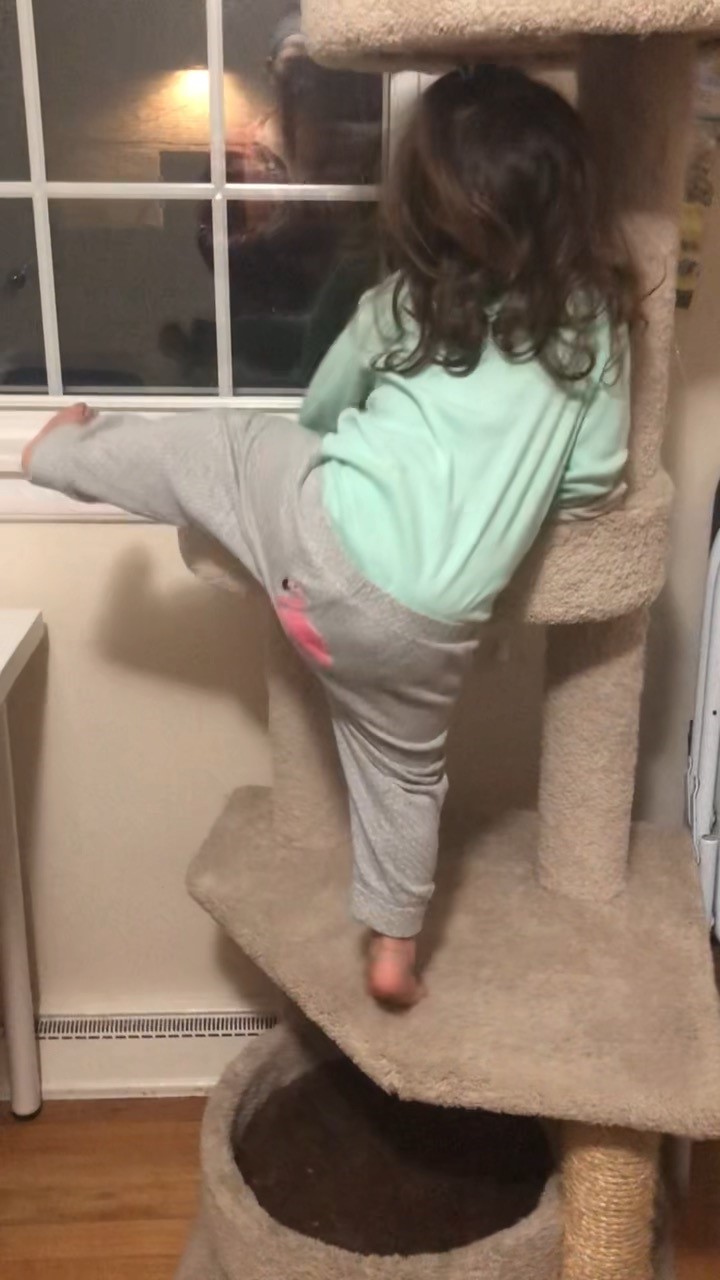 And it did wobble. And she did reach the top. She turned around and grinned in victory . . . And then she looked down. Her eyes grew very wide. Can you guess what happened next?
She didn't fall. And she didn't cry. She simply stretched out her little arms and said, "Papa! Papa! Help me down, Papa!" She knew who to call upon for help.
I love to read novels that feature heroines of great inner strength and courage. I love writing novels with that kind of heroine, too. Often, the main character doesn't see herself as brave or courageous to begin with. But when circumstances in her life bring her to a crisis point, she finds a source of strength and courage.
Sometimes that source comes through other people. She finds deliverance through teaming up with others and fighting the battle together. Her friends may offer a variety of strengths, and victory is achieved through teamwork. This type of heroine demonstrates the wisdom in asking for help rather than remaining isolated. It's a lesson I often need to remember.
This week, I was struggling alone with several worrying concerns. Then I met with my prayer sisters for our monthly Skype prayer meeting. We prayed for each other—for our writing projects, for our families, and for our country. I came away refreshed and restored. And no longer alone. We will continue to pray for each other throughout the month.
Sometimes, a heroine's journey is about more than overcoming physical danger or other obstacles. In the most memorable novels, an outward crisis sends the heroine on an inner, spiritual journey that will change her in some way. And for that, she must learn to call upon God—much like my granddaughter called to her papa.
When I think back to the times of crisis and uncertainty in my own life, they always turned out to be the times when my relationship with God grew the most. When I cried out to Him in fear, I discovered that He was right there. I learned to trust Him and allow Him to change me through my circumstances. He became my source of strength and courage for the next battle.
I don't think my granddaughter will attempt to climb the cat tree again. But the lesson she learned is more than one of caution. She knows that Papa's arms are strong and loving. She knows that he will help her and rescue her when she calls to him. And maybe, someday, she will become a heroine who has learned to call upon her Heavenly Father the same way.