It's summer and the weather is gorgeous. Blue skies and plenty of sunshine, pleasantly warm but not too hot. I want to be here, at the beach, a short walk from my house . . .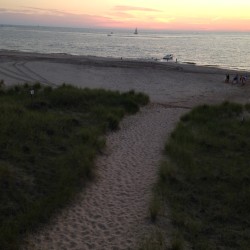 But I know I need to be here, in my office, at my desk, working on my next novel . . .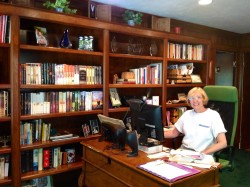 After writing 22 books, I know that if I don't discipline myself to stay focused and write five days a week, I'll suffer the consequences when my deadline arrives. And my deadline always arrives a mere two weeks after Christmas. With my far-flung family coming home for the holidays, I don't want to ruin that treasured time with frenzied writing.
So I'm continuing to write on these beautiful summer days, but I'm cheating…just a little. I'm trying to have my cake and eat it too, as I find time to write yet still enjoy summer. One way I'm doing it is by taking my laptop out on our porch when I need to catch up on my office work. I can even write a scene or two out there. With a cold iced tea and a nice breeze, it's almost a mini vacation.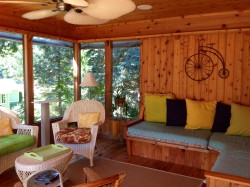 I stop working and have lunch outside on our deck instead of at my desk so I can enjoy the birdsong and the sound of the wind in the trees.
Last week, I researched some history about the setting of my current novel by going on a historical walking tour with a museum docent and a nice group of tourists. Add in lunch at an outdoor café with my hubby afterwards, and voilà! Another mini vacation.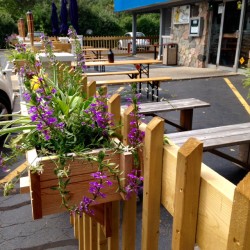 When I needed some research materials from our library, hubby and I put on our biking duds and rode our bicycles into town and back—a twelve mile round-trip. The trail follows the lake for part of the way, offering great views. And did I mention there's an ice cream stand along the way?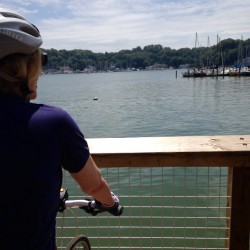 I set writing goals for myself every day, but I also know that I'm fresher and more creative when I get a chance to enjoy nature. So, I've been making a point to walk on the beach as often as I can, sometimes in the morning when the day is fresh and new, the sand washed clean of footprints. Sometimes in the afternoon when I can pause beneath a beach umbrella for an hour or so and read a book while my husband swims—the water is too cold for me! And sometimes in the evening, when we can watch the sun set over the lake and enjoy the first stars as they appear in the sky. There's something about the smell of sunscreen and lake water, the soft shushing of the waves against the shore, the feel of sand between my toes, that makes me relax and all my worries about deadlines and plot twists seem to vanish.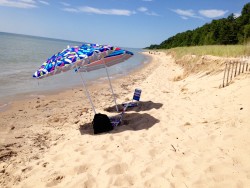 So for me, a little taste of summer, then back to work at a job I love. Balance is the key—hard work tempered with the rest God ordained for us. I think this scripture sums it up best: "When God gives any man wealth and possessions, and enables him to enjoy them, to accept his lot and be happy in his work—this is a gift of God" (Ecclesiastes 5:19).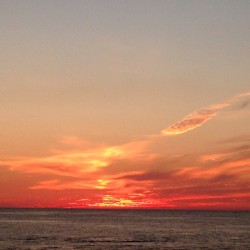 Thank you, Lord, for that gift!