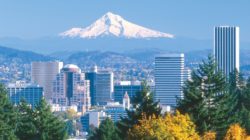 This week I have the privilege of coaching a group of writers at the Oregon Christian Writers' Coaching Conference in Portland. I'm flying there today, in fact. This wonderful event offers writers a chance to meet with editors, authors, publishers and literary agents during the four-day conference. I'm really looking forward to being part of it!
Ever since I was asked to speak to writers for the first time years ago, I have leaped at the chance. It's one of my favorite things to do, and my way of giving back to the wonderful, generous people who have mentored me along the way. I think especially of my first mentor, a dear Christian author named Alma Barkman. We first met more than thirty years ago.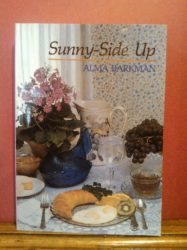 I lived in Canada back then and had just begun to write. But I was too timid to tell anyone except my husband about the novel I was working on during my children's nap time. One day I felt God challenging me not to keep it a secret anymore. I needed to have the courage and faith to admit to anyone and everyone that I felt called to write Christian fiction. It was a scary step to take. What if people laughed at me? What if I failed?
One morning when my husband Ken was teaching music lessons at our home, one of his students, a friendly young fellow who was waiting for his turn, noticed me typing away at my desk. "Whatcha doing?" he asked.
I could have replied, "Just typing," but I decided to be brave and admit the truth. "Well, I'm working on a novel. I want to be a writer."
I waited for him to laugh or make a joke of it, but he smiled and said, "That's really cool! My mom is a writer. You should meet her sometime." When I asked what kind of writing she did, he got a little shy and said, "Well, we're Christians. She writes devotions for a publisher called Moody Press in Chicago."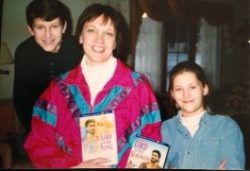 I was astounded! The next week his mother, Alma Barkman, came with him to his lesson. For the next few years, this amazing woman took me under her wing and taught me everything I needed to know about writing and getting published. She invited me to join her critique group and took me to my first writers' conference. When my book was finally published, Alma said, "I feel like a proud, new grandmother!"
We lived in a city of some 300,000 people at the time, and yet God had brought one of the few published Christian writers right to my door! I still wonder where I would be today if I hadn't taken that step of faith and found the courage to admit that God might be calling me to write.
I understand the hopes and dreams of the writers I'll be coaching in my class this week. And I can't wait to encourage them to have faith, and to put their dreams in His hands, because God "is able to do immeasurably more than all we ask or imagine! (Ephesians 3:20).