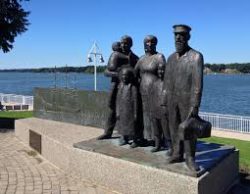 The fun began this week. Last Friday I got to leave my lonely office and travel to four different bookstores to meet with some of my readers. I was very excited to present my newest book, "Waves of Mercy" to them. The novel is based on the true story of the Dutch immigrants who left the Netherlands in 1846 to settle the town of Holland in the wilderness of Western Michigan. I even bought a new outfit to wear for the occasion. It's a typical Dutch costume from the province of Zuid Beveland, and is the type of dress that the characters in my book might have worn. What do you think?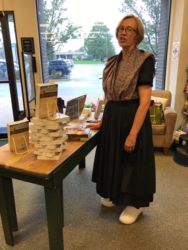 My first stop was the Kregel Parable Christian Store in Grandville, Michigan. Here are some of my new friends.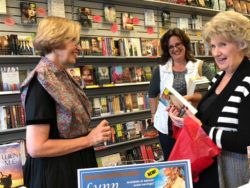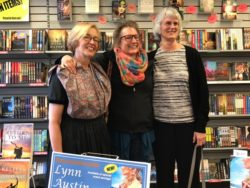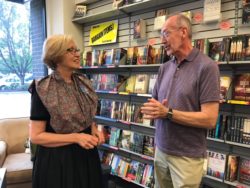 Next, I traveled southwest to Banner Books – Parable Christian Store in St. Joseph, Michigan. More new friends!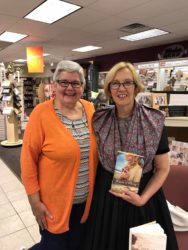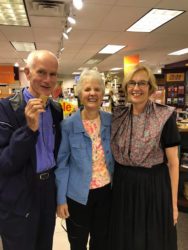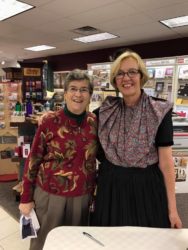 On Saturday morning, I met all of these wonderful people at Light of Grace Book & Gift Store in Nappanee, Indiana.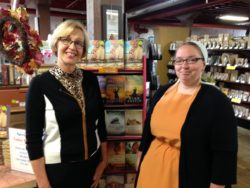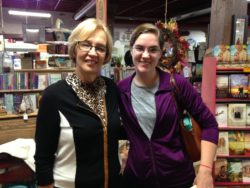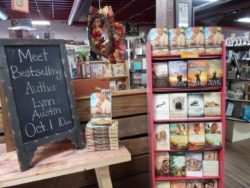 And finally, I drove to J.Farvers Bookstore on Saturday afternoon in Shipshewana, Indiana. Thanks for a great time!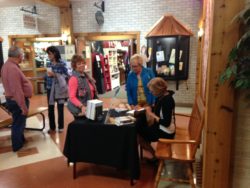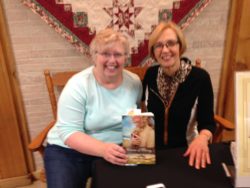 I met so many wonderful people, and I can't begin to describe how contagious their enthusiasm is. I came home determined to finish writing my next book because I know that all of these amazing new friends will be waiting to read it. I cautioned them to read s-l-o-w-l-y, though. They can read my book in a matter of days but it takes me a year to write it!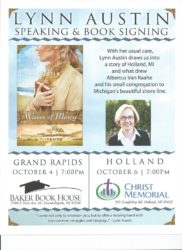 I'm not quite finished launching "Waves of Mercy" yet. On Tuesday, October 4, I'll be speaking at Baker Book House in Grand Rapids, Michigan at 7:00 PM (2768 E. Paris Ave., SE, Grand Rapids). I've put together a power point presentation with some of the pictures that inspired the novel—and I'll tell a little bit about why I decided to write it. I hope to meet more of you there.
Two days later, on Thursday, October 6, I'll be giving the same presentation in Holland at 7:00 PM at Christ Memorial Church (595 Graafschap Rd., Holland). Maybe some of you are descendants of those first settlers? I would love to meet you. "Waves of Mercy" will be available for purchase at both of those places.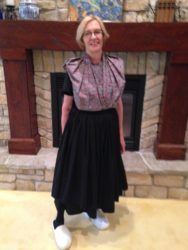 So, I have to say that while it was awkward at first, I'm growing fond of this Dutch dress. You can't tell from the picture but there's a voluminous petticoat underneath the skirt, and a black apron on top of it. Twenty yards of cloth is very effective at hiding any and every flaw in my figure. But don't try to drive a car in wooden shoes…just saying.
Happy reading!