Last month, our town hosted a Civil War Muster in a local park. Re-enactors from all over the country came here to camp in canvas tents, wear authentic uniforms, and re-create famous Civil War battles. A friend and I sat on a hilltop to view the battles while our husbands performed period music in the brass band. As I watched the north and the south shoot rifles and cannons at each other, I thought of two of my husband's ancestors, Isaac Austin and his son George Hiram Austin who both fought in the Union Army during the Civil War.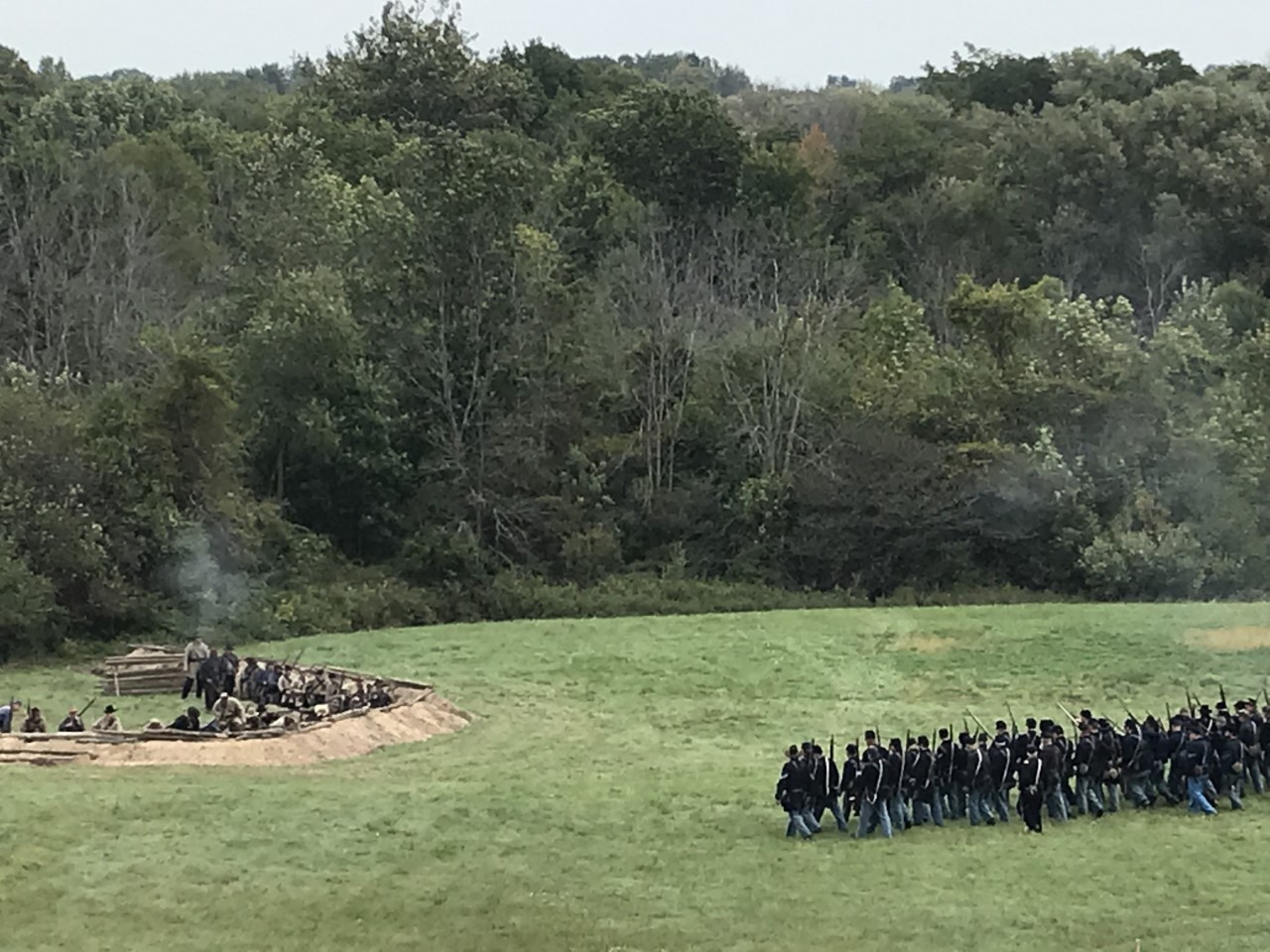 Isaac Austin was taken captive and became a prisoner-of-war, eventually ending up in the notorious Andersonville Prison Camp in Georgia. While he was away fighting, his wife died. His twin sons were too young to enlist, but after losing his mother, George Hiram lied about his age and went off to war at age sixteen. He was taken prisoner as well, and also ended up in Andersonville. His father Isaac died there, and a few years ago, my husband and I visited his grave site.
George Hiram survived and is my husband's great-grandfather. In a photograph with his twin brother James, George Hiram looks ten years older, likely from everything he suffered during the war. After the war, he became a circuit-riding, Methodist preacher, ministering to dozens of churches before passing away in 1920. According to family history, his wartime experiences led him to become a devoted Christian and to offer his life to God.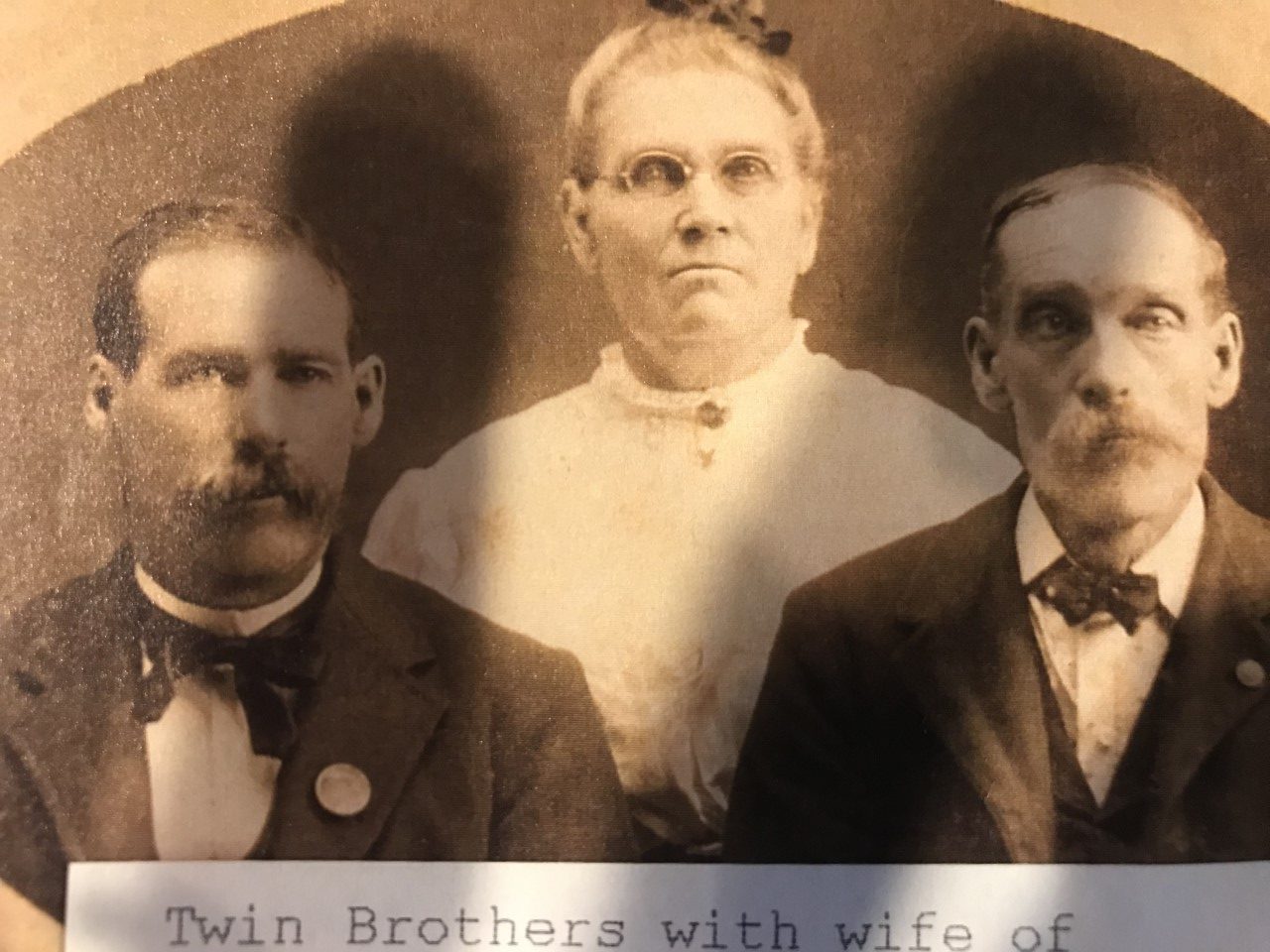 As I watched the mock-battles taking place, I couldn't help thinking how stupid war is. Making men line up on opposite sides of a field and shoot at each other until one side "wins," seems idiotic. I pictured these men as my husband or my son, and I wanted to shout "Stop! Let's just put an end to all this suffering and make peace!"
One of my loved ones is currently fighting a very difficult battle of a different kind. Everything in me wants to do something, take control, intervene, stop their pain, end their suffering. I've prayed and prayed and asked God, "What should I do? How can I help?" The answer I keep getting is: Nothing. Just wait. When I texted this dear one to say that I was praying, they texted in return: "These trials need to happen for our good."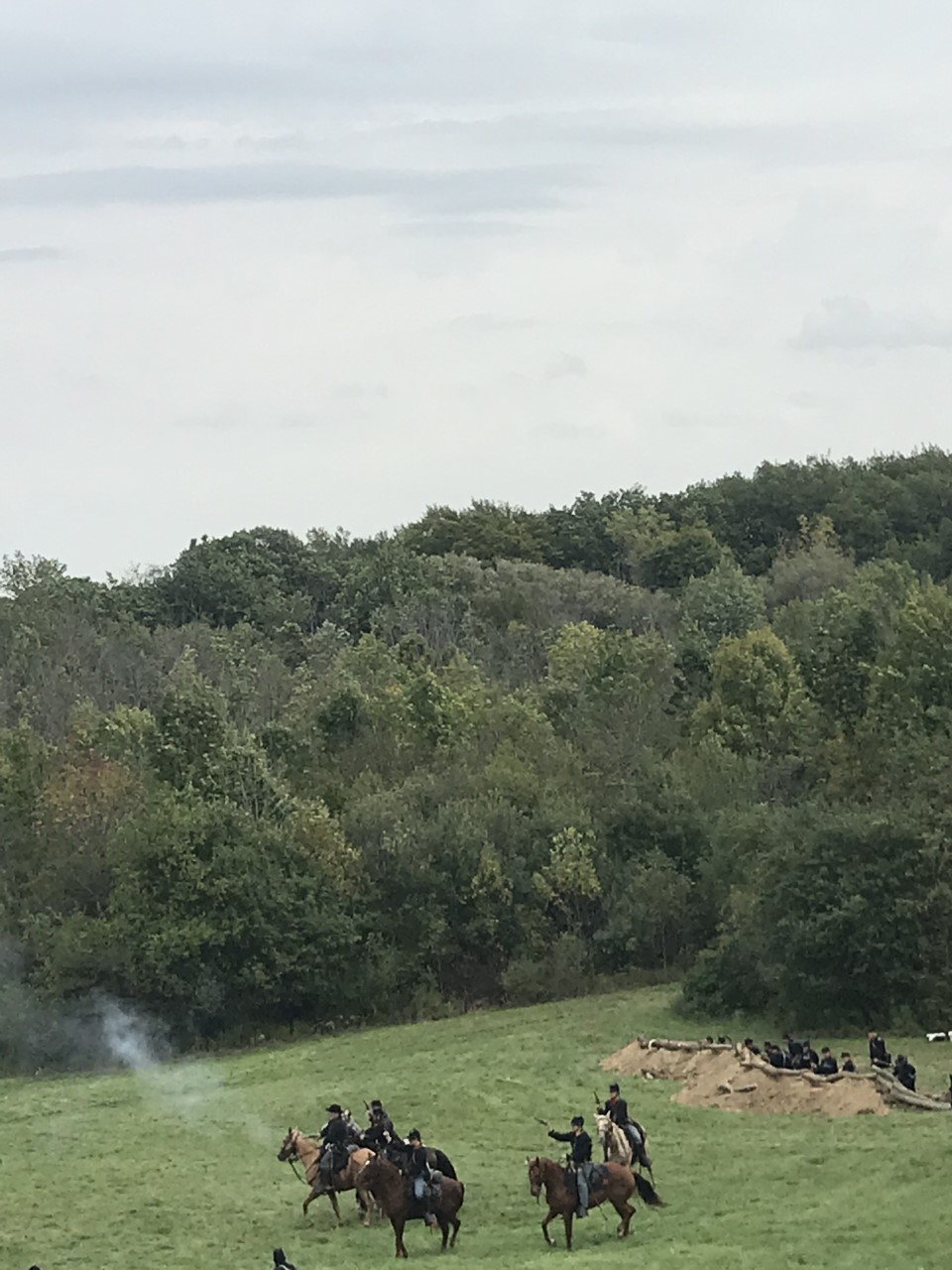 Like George Hiram Austin, my loved one is experiencing a difficult but important lesson. God can use our suffering to change us and draw us closer to Him, if we let Him. Or our pain can change us in a different way, making us bitter and angry, turning us away from God. I can't offer an easy answer to explain the difference, but I suspect it might have something to do with our attitude when we find ourselves on the battlefront. The book of James says it this way: "Consider it pure joy, my brothers, whenever you face trials of many kinds, because you know that the testing of your faith develops perseverance. Perseverance must finish its work so that you may be mature and complete, not lacking anything" (James 1:2-4).
I have never met anyone who has experienced "pure joy" while suffering. But I have met many people whose suffering drew them closer to God and resulted in greater service in His kingdom—like George Hiram's suffering did. So, I will continue to watch my loved one's battle from the sidelines, praying that through the struggle, and when the war finally ends, they will be able to rejoice in the work that God has accomplished in their life.