We're getting closer! My newest novel, "Chasing Shadows," will be released in just two more months, on June 8. So, a few days ago, my publisher, Tyndale House, sent a film crew to my home to interview me about the book. It was quite interesting to have my home transformed into a recording studio, with lights and cameras and complicated-looking equipment.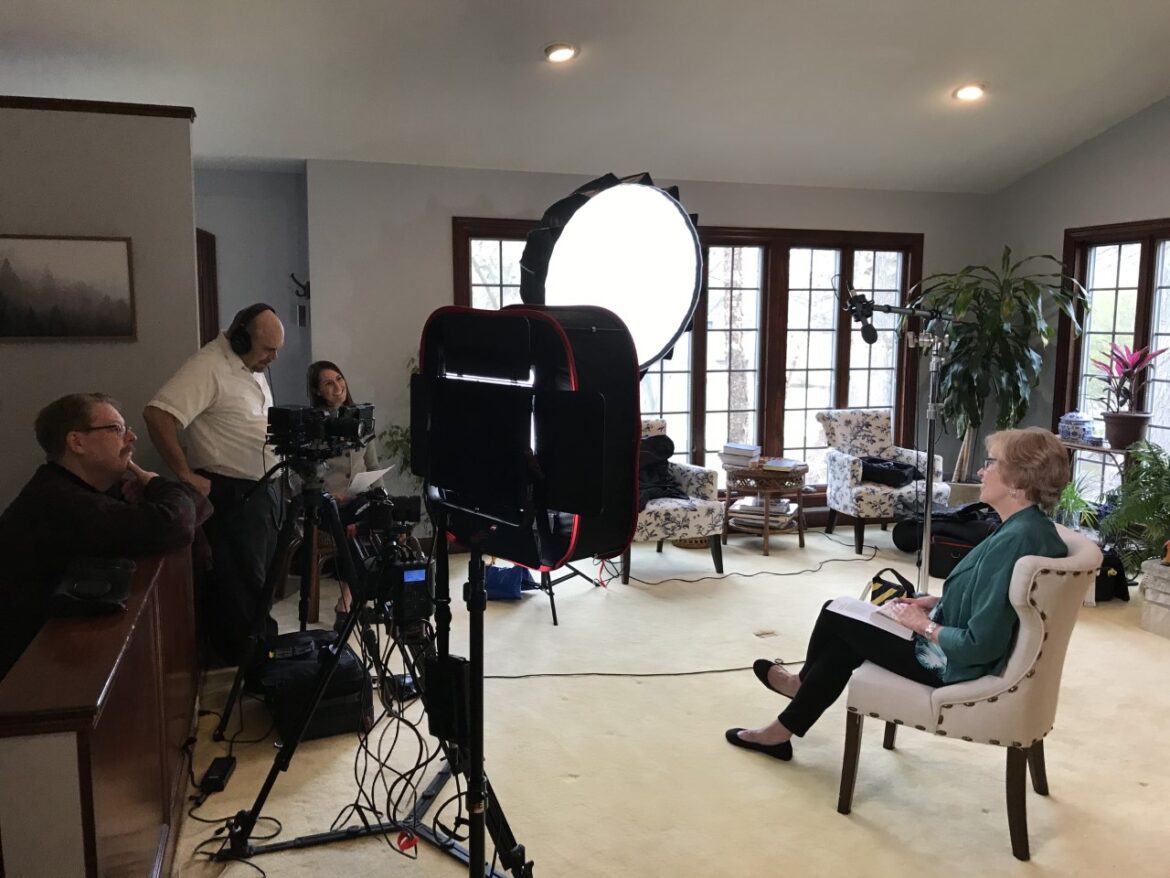 It seemed like there was a lot going on around me as I sat there smiling and talking and answering questions. It was hard not to get distracted as I described the novel, which takes place in The Netherlands during World War II. I talked about the inspiration for the book, and described my three main characters, Lena de Vries, her daughter Ans de Vries, and Miriam Jacobs, a Jewish refugee.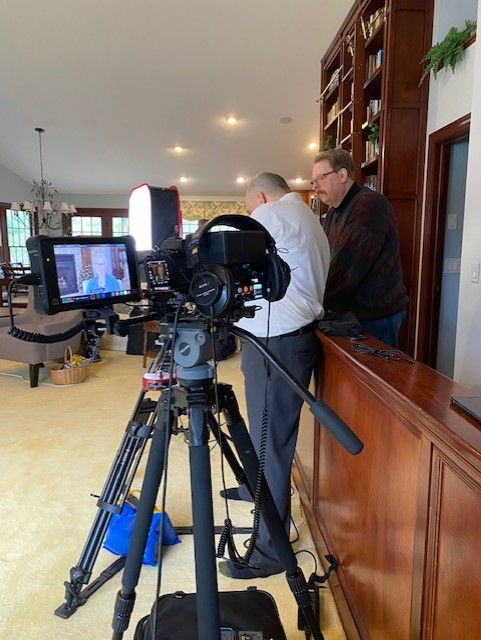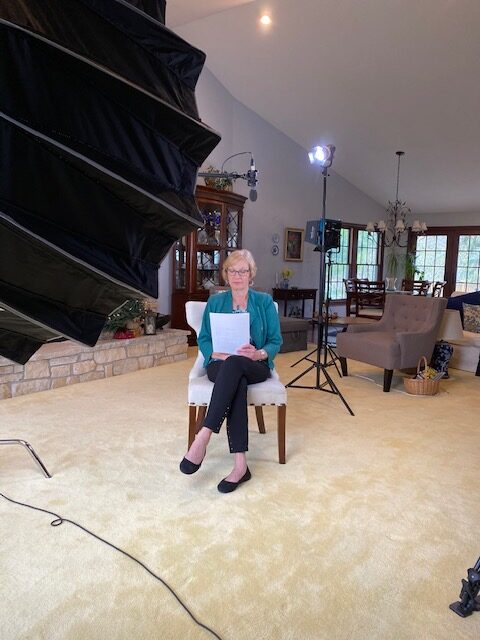 When the interview ended, we switched gears and moved to an outdoor setting. I live in Holland, Michigan, which originally was settled by Dutch immigrants, and our town just happens to have a beautiful park with a 250-year-old windmill imported from the real Holland. It's the only authentic, working Dutch windmill in the United States. There's a windmill in "Chasing Shadows" but you'll have to read the book to find out more about it. My town of Holland also has millions of tulips, which are just beginning to bloom in time for the annual Tulip Time Festival in May.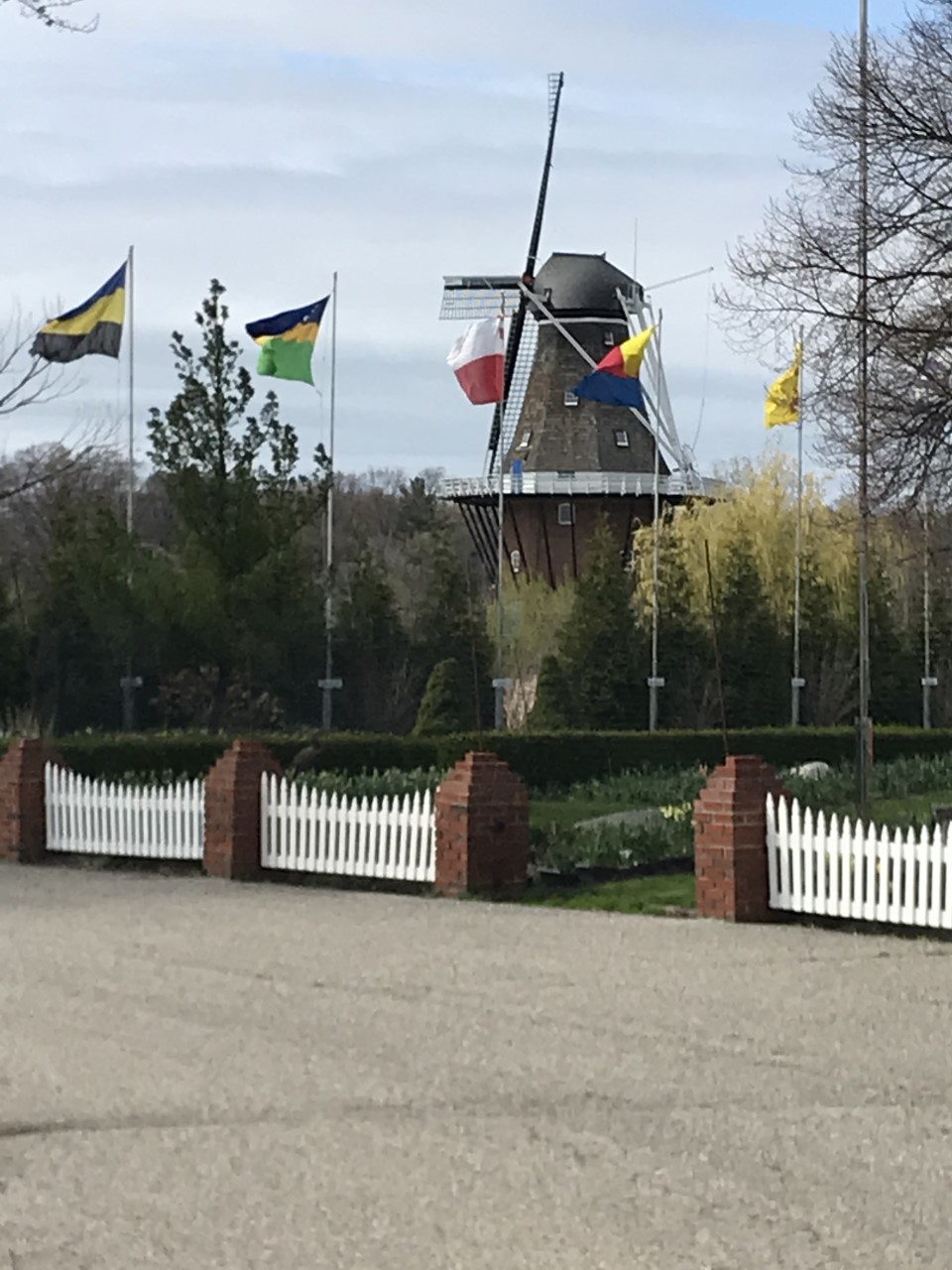 I will announce the links to the finished interview when the film is completed and edited. But in the meantime, I'm giving away an autographed copy of my novel "Waves of Mercy," which I wrote a few years ago. It tells the story of the Dutch immigrants who settled Holland, Michigan in 1857. The area was still a wilderness, but the settlers were escaping religious persecution in the Netherlands and were happy to be here. Simply leave a comment below and I will randomly choose a winner. Happy Springtime!