There's no escaping the news, the fear, the warnings. The Coronavirus is coming! Beware! Be ready! I understand that I should be worried—after all, I'm over sixty and that puts me at a greater risk of dying if I do contract the virus. But strangely, I'm not worried. While I would like to live another dozen years and watch my grandchildren grow up, my philosophy is the same as my heroines' motto in my novel "Where We Belong." Whenever their lives were at risk they would say, "God knows when the end of our days will be; we have nothing to fear." The question that should concern me is not "how or when will I die," but "how will I live in the meantime?" How well will I represent Jesus?
I keep wondering what Christians are doing in China, where the outbreak began. Or in Iran, another hard-hit country where Christians make up a tiny minority. Naturally, they must hope to survive this epidemic—we all do. But I'm guessing that believers in those hard-hit nations are reaching out to their sick and dying neighbors with the love of Christ in spite of the risk to themselves. I'm certain we'll hear stories of their courage and faith in the days to come. And of the lives they saved.
The Apostle Peter urged us to "Always be prepared to give an answer to everyone who asks you to give a reason for the hope that you have" (1 Peter 3:15). And non-believers are never hungrier for the hope that we have in Christ than when they are facing death. Perhaps that's why God allows Christians to suffer through the same plagues and wars and disasters as non-Christians, side by side—so we can proclaim His love and hope to the lost.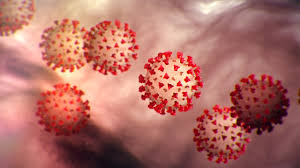 While this particular virus is unusual, the fear and uncertainty it brings to people around the world is not. Every generation has faced life-threatening disasters, natural or man-made. In my novel "If I Were You" (releasing June 2), the main characters live in London during World War II, and experience the relentless Nazi bombings known as The Blitz. In the passage below, Eve is worried for her mum's safety, and tries to persuade her to quit her job in London as a maidservant to Lady Rosamunde and go to a safer place.
"I don't understand why you're so loyal to her, Mum. Lady Rosamunde demands so much from you, working all hours of the day and night, yet she doesn't have an ounce of consideration for you."
Mum sighed and sat down on the edge of the bed. "It isn't easy to explain, Eve. I suppose . . . I suppose it's because of what the vicar once said in one of his sermons. He read a Bible passage that said servants should do their work joyfully, as if serving the Lord. Jesus said if we're ordered to go one mile, we should go two. And I feel sorry for Lady Rosamunde. For all her wealth, she is a sad, lonely woman . . . But she gave me a job at a time when I badly needed it to support you. So I've always thought that God must have a reason for wanting me to work for her."
I don't believe there are any "accidents" with God. Whatever disaster may strike us—a Nazi bomb, a deadly virus, or a heart attack—we can know that it is firmly under God's control, and that it will serve His greater purpose. We already have eternal life, and so "to live is Christ and to die is gain" (Philippians 1:21). We can face the end of our days with nothing to fear.
If you'd like to learn more about "If I Were You,"  follow this link to see a fun video with more information: http://bit.ly/3828FZS