I often wonder: If I had a dollar for attending every one of my husband's concerts over the years, how rich would I be? Probably pretty rich! Ken is a professional musician, a trumpet player. He was already the principal trumpeter of the Kalamazoo, Michigan Symphony Orchestra as a college student before we were married. This month, we will celebrate our 49th wedding anniversary. When I do the math, that adds up to a lot of concerts.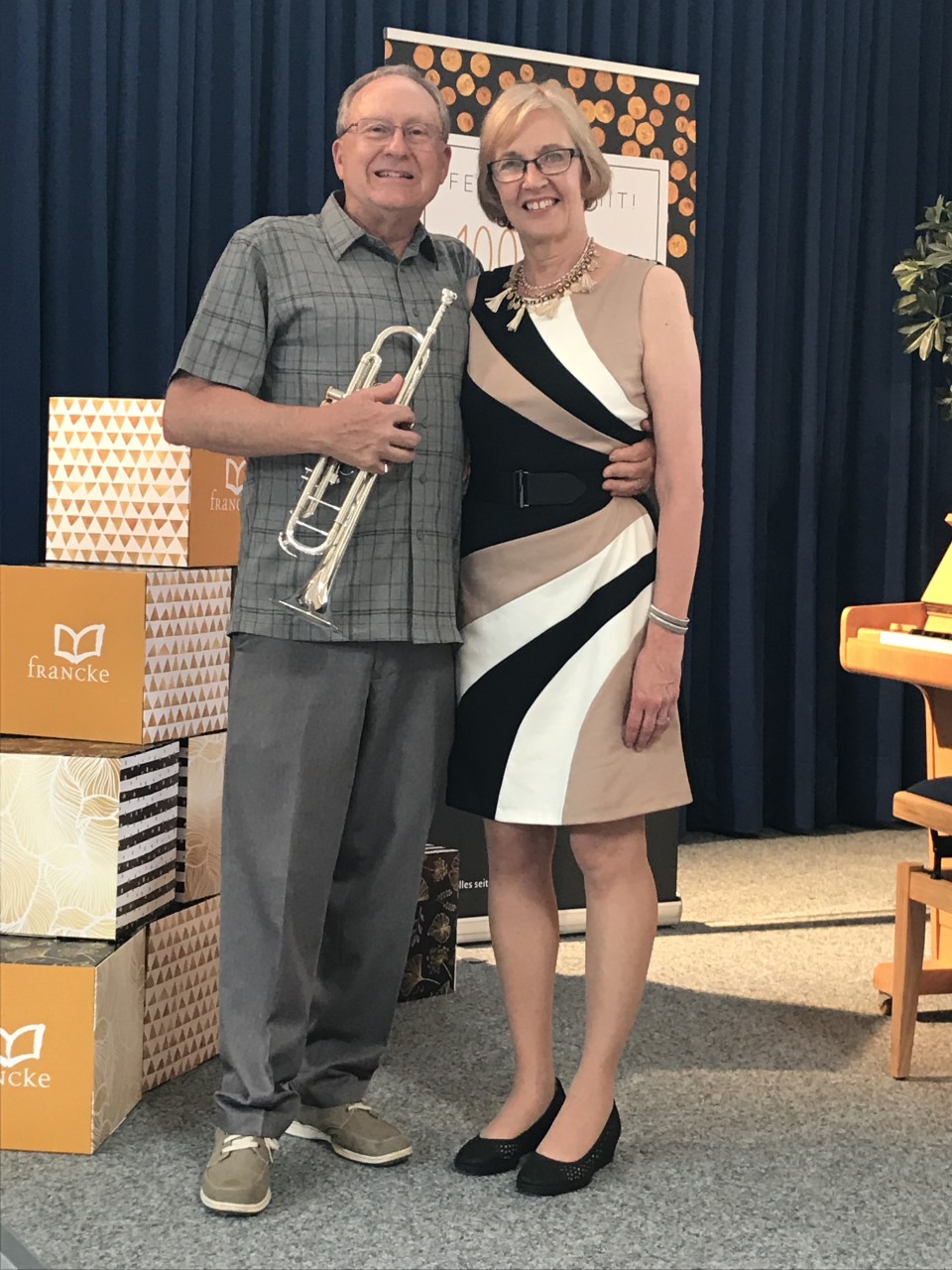 We met while we were both students at Hope College. When he told me he was a Music major, I asked, "So, do you sing, play the piano…?" He said, "I play trumpet a little." I eventually discovered what an understatement that was! His talent had won him a full scholarship to Hope, and would later win him a full scholarship for his Master's degree at Yale University. We married right before he started studying at Yale—and the adventure began.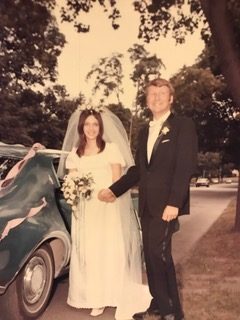 Ken proposed by saying, "If you marry me, we'll probably never be rich, but we'll see the world." He was so right! His first job after graduating from Yale was as principal trumpet in the National Symphony Orchestra in Bogota, Colombia. It was a huge job with a full season of concerts. Bogota is a very cultured city and supports two orchestras, Ken's being the larger one. We also lived in Canada for eleven years when he performed full-time with two symphony orchestras. There were numerous Broadway musicals such as "Les Miserables" and "The Sound of Music," and "Fiddler on the Roof." He toured China with "The New Sousa Band." Many, many orchestras and performances every place we lived—too many to name—ending up in Chicago for twenty years.
During our time in Indiana, he worked with Bill and Gloria Gaither at their recording studio, and he met and performed with popular Christian artists of the time such as Steve Green and Sandi Patti. He traveled across the country with the Christian group "Truth." Yes, lots and lots of concerts!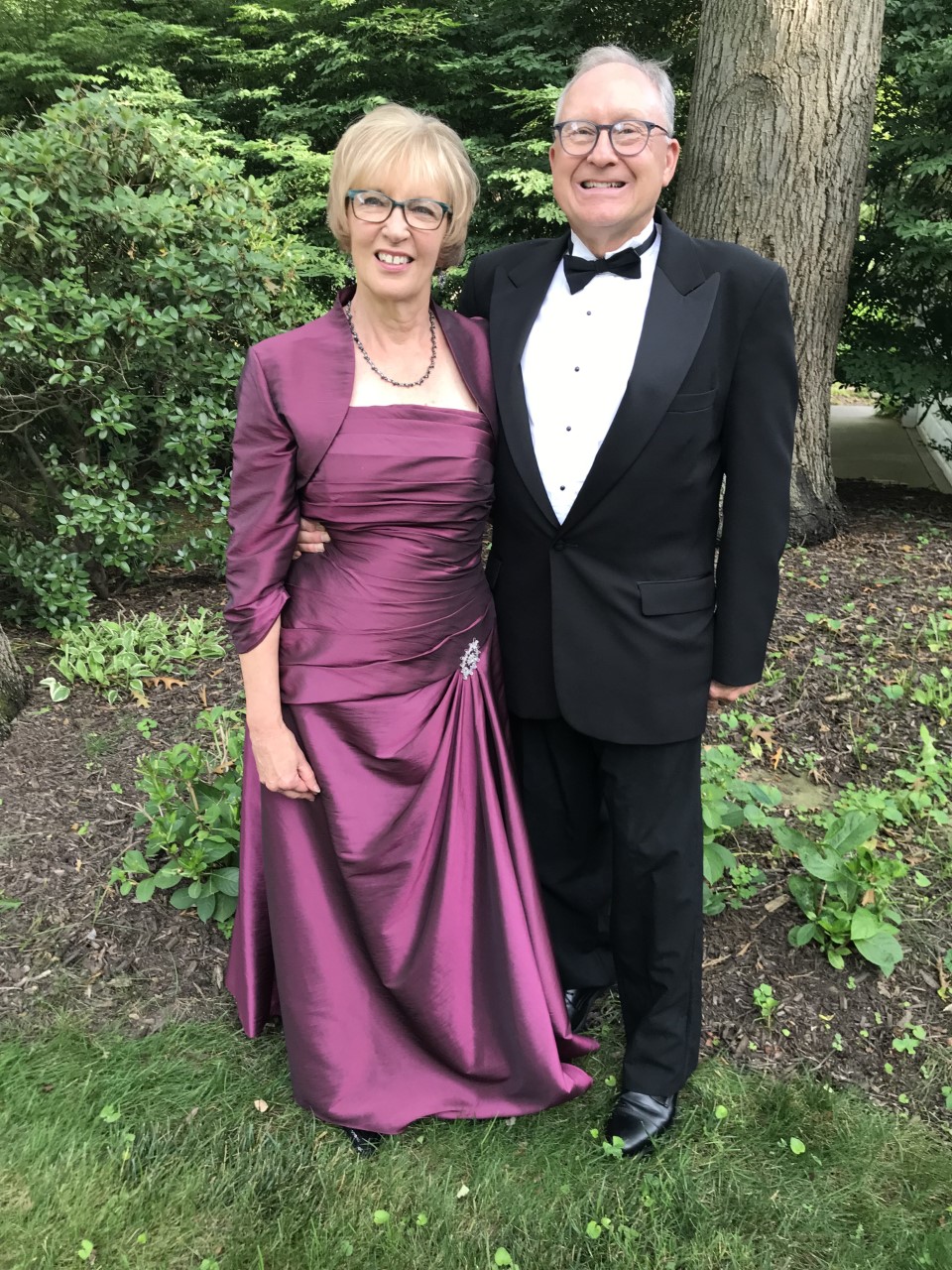 Now he is "semi-retired," which means nothing. Our church has an orchestra and brass ensemble that play for our services three Sundays a month. He traveled to Germany with me earlier this year and performed at my publishing company's 100th Celebration. A week ago, he was in Colorado as a soloist with The Great Western Rocky Mountain Brass Band. Last Tuesday, he played a solo with the Holland American Legion Band for their summer concert series. He had another concert with a Bebop group last Saturday at a Christian Conference center.
To say that I am proud of him would be like saying, "I play trumpet a little." Thousands of concerts, thousands and thousands of hours of beautiful music. "A dollar for every concert?" My life has been enriched beyond what money could ever buy. Happy Anniversary, Ken! I can't believe it's been nearly fifty years!